Filmography from : Stephen Walters
Actor :

Splintered
,
Simeon Halligan
, 2010
Somewhere prowling in the darkest corner of a desolate, abandoned building on the edge of a wilderness is a dangerous animal. It's a human animal that lives by the rules of the wild, where survival is the only concern. This creature of the night uses cunning and instinct to hunt and kill for pleasure. He has no qualms about his actions; he lives by his desires and he'll take what he wants. SOPHIE, a teenager with a troubled past, strays...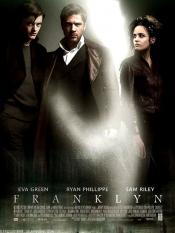 Franklyn
,
Gerald McMorrow
, 2008
Preest is a masked vigilante detective, searching for his nemesis on the streets of Meanwhile City, a monolithic fantasy metropolis ruthlessly governed by faith and religious fervor. Esser is a broken man, searching for his wayward son amongst the rough streets of London's homeless. Milo is a heartbroken thirty-something desperately trying to find a way back to the purity of first love. Emilia is a beautiful art student; her suicidal art...
Hannibal Rising
,
Peter Webber
, 2007
Mischa and Hannibal, baby brother and sister, are inseparable; it is their love for each other that ties their bond. Their companionship is forever binding, until, with their family, while hiding from the Nazi war machine a twisted set of circumstance sets the pace for a most vicious attack on the future of one Hannibal Lecter for the sworn vengeance for the brutal killing of his baby sister. Years later, we find Hannibal, the teenager, setting...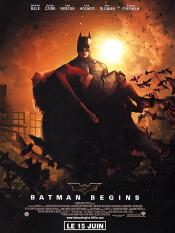 Batman Begins
,
Christopher Nolan
, 2005
When his parents are killed, billionaire playboy Bruce Wayne relocates to Asia where he is mentored by Henri Ducard and Ra's Al Ghul in how to fight evil. When learning about the plan to wipe out evil in Gotham City by Ducard, Bruce prevents this plan from getting any further and heads back to his home. Back in his original surroundings, Bruce adopts the image of a bat to strike fear into the criminals and the corrupt as the icon known as...