Filmography from : Susan Sarandon
Actor :
The Calling
,
Jason Stone
, 2014
Despite a bad back, a reliance on painkillers and the occasional drink to take the edge off, Detective Inspector Hazel Micallef (Susan Sarandon) leads a tranquil existence sharing a home with her elderly mother, Emily (Burstyn), in Fort Dundas, Ontario. It is the epitome of a quaint and quiet town, but all of that is suddenly upended. As the interim commanding officer of an understaffed police force, Micallef, out on a routine call, discovers...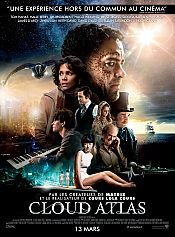 Cloud Atlas
,
Tom Tykwer
,
Lana Wachowski
,
Lilly Wachowski
(as Andy Wachowski), 2012
An exploration of how the actions of individual lives impact one another in the past, present and future, as one soul is shaped from a killer into a hero, and an act of kindness ripples across centuries to inspire a revolution....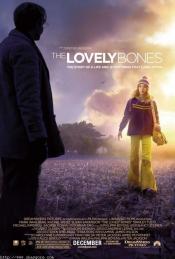 The Lovely Bones
,
Peter Jackson
, 2009
A young girl has been murdered and watches over her family - and her killer - from heaven. She must weigh her desire for vengeance against her desire for her family to heal. ...
Enchanted
,
Kevin Lima
, 2007
...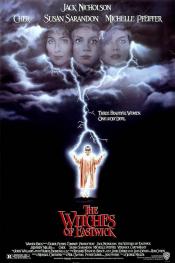 The Witches of Eastwick
,
George Miller
, 1987
All three previously married but now single, best friends sculptress Alex Medford, cellist Jane Spofford and writer Sukie Ridgemont are feeling emotionally and sexually repressed, in large part due to the traditional mores overriding their small New England coastal town of Eastwick. After their latest conversation lamenting about the lack of suitable men in Eastwick and describing the qualities they are looking for in a man, mysterious Daryl Van...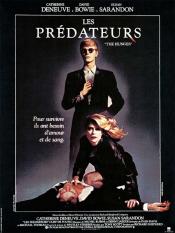 The Hunger
,
Tony Scott
, 1983
The Egyptian vampire lady Miriam subsists upon the blood of her lovers. In return the guys or girls don't age... until Miriam has enough of them. Unfortunately that's currently the case with John, so his life expectancy is below 24 hours. Desperately he seeks help from the famous Dr. Sarah Roberts. She doesn't really belive his story, but becomes curious and contacts Miriam ... and gets caught in her ban, too...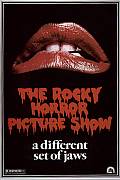 The Rocky Horror Picture Show
,
Jim Sharman
, 1975
...
Joe
,
John G Avildsen
, 1970
Bill, a wealthy businessman, confronts his junkie daughter's drug-dealing boyfriend; in the ensuing argument, Bill kills him. Panic-stricken, he wanders the streets and eventually stops at a bar. There he runs into a drunken factory worker named Joe, who hates hippies, blacks, and anyone who is "different", and would like to kill one himself. The two start talking, and Bill reveals his secret to Joe. Complications ensue....
Children of Dune
,
Greg Yaitanes
(3 episodes, 2003), 3
...