Filmography from : Taryn Manning
Actor :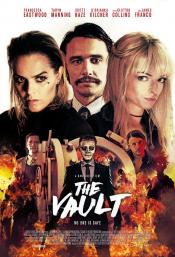 The Vault 
,
Dan Bush
, 2017
In order to save their brother Michael's life, the Dillon sisters, Leah and Vee have organized a bank robbery, but when the upstairs vault doesn't have enough money to cover Michael's debt, on the advice of Assistant Bank Manager Ed Maas, they drill into the downstairs vault. But the bank's basement hides a terrible secret and before long, the Dillons have to choose whether to face the police outside or the terrible supernatural forces...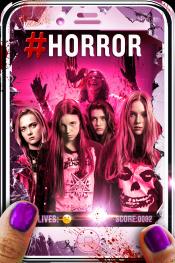 #Horror 
,
Tara Subkoff
, 2015
#HORROR is a film about the lives of six young girls, Sam, Georgie, Sofia, Francesca, Cat and Eva played by our ensemble of emerging actresses. Their world is one of money, success, leisure and decadence. This is a film about the HORROR of cyberbullying. This film is an integral insight on the pressure that girls take on as they grow in a world that is increasingly dependent on the promotion and attention that social media platforms provide yet...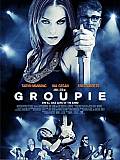 Groupie 
,
Mark L Lester
, 2010
...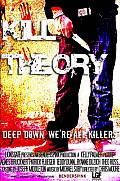 Kill Theory 
,
Chris Moore
, 2009
A group of college students visit a secluded vacation home to celebrate their upcoming graduation. The fun doesn't last long when a sadistic psychopath forces them to participate in his deadly contest. The rules are simple -- in order to survive they must kill each other. As tension builds, and relationships begin to crumble, they realize that only one can make it out alive. Could you trust your boyfriend? Your girlfriend? Your best friend? Only...
The Devil's Tomb
,
Jason Connery
, 2009
A team of mercenaries under the command of hard-charging war veteran Mack (Gooding Jr.), are contracted by a mysterious CIA operative named Elissa (Cruz) to rescue a scientist (Perlman) working on an archeological discovery deep under the Middle Eastern desert. With the help of a mysterious priest (Rollins), Mack and his team soon discover the true secret of what lies beneath the sands. A secret that has been protected for thousands of years. A...
The Breed 
,
Nicholas Mastandrea
, 2006
When the bad boy John inherits an isolated house in an island, he invites his brother and student of veterinary Matt and his girlfriend Nikki together with their common friends Sara and Noah to fly with him in his hydroplane and spend a couple of days having good time in the place. Later Sara is attacked by a dog and they recall that in the other side of the island there was a facility for training dogs that had been shutdown to avoid a rabies...