Filmography from : Ted Levine
Actor :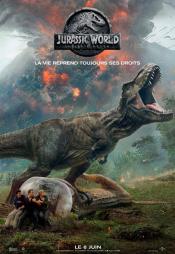 Jurassic World: Fallen Kingdom
,
JA Bayona
, 2018
Three years after the Jurassic World theme park was closed down, Owen and Claire return to Isla Nublar to save the dinosaurs when they learn that a once dormant volcano on the island is active and is threatening to extinguish all life there. Along the way, Owen sets out to find Blue, his lead raptor, and discovers a conspiracy that could disrupt the natural order of the entire planet. Life has found a way, again....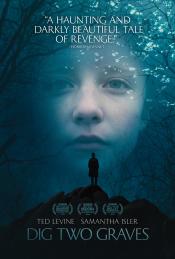 Dig Two Graves
,
Hunter Adams
, 2014
After her brother's tragic death a young girl meets three men who claim they can bring her brother back to life....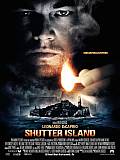 Shutter Island
,
Martin Scorsese
, 2010
It's 1954, and up-and-coming U.S. marshal Teddy Daniels is assigned to investigate the disappearance of a patient from Boston's Shutter Island Ashecliffe Hospital. He's been pushing for an assignment on the island for personal reasons, but before long he wonders whether he hasn't been brought there as part of a twisted plot by hospital doctors whose radical treatments range from unethical to illegal to downright sinister. Teddy's shrewd...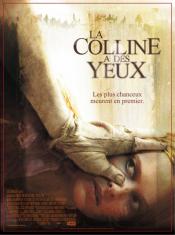 La colline a des yeux
,
Alexandre Aja
, 2006
Wes Craven produces this remake of his 1977 classic of the same name, about the Carters, an idyllic American family travelling through the great American southwest. But their trip takes a detour into an area closed off from the public, but more importantly from society. An area originally used by the U.S. Government for nuclear testing that was intended to be empty...or so they thought? When the Carter's car breaks down at the old site, they're...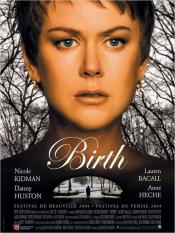 Birth
,
Jonathan Glazer
, 2004
...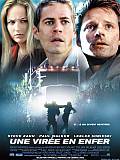 Une virée en enfer
,
John Dahl
, 2001
Lewis Thomas, a college student, decides to go on a cross-country trip to pick up his girlfriend, Venna. On his way there, he picks up his older brother, Fuller, from jail. Fuller, looking for a good time, decides to tag along with his brother. During the trip, Fuller also decides to play a prank on a guy, only known as Rusty Nail, through his CB radio and convinces Lewis to do it with him. At first, it seemed like fun. But not soon after, the...
Heat
,
Michael Mann
, 1995
...
The Mangler
,
Tobe Hooper
, 1995
...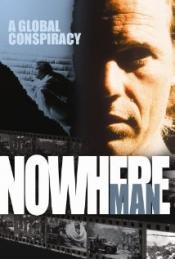 L'homme de nulle part
,
Steve Stafford
(4 episodes, 1996),
Ian Toynton
(3 episodes, 1995-1996),
James Whitmore Jr
(3 episodes, 1995-1996),
Michael Levine
(2 episodes, 1995-1996),
Tobe Hooper
(2 episodes, 1995),
Guy Magar
(2 episodes, 1995),
Thomas J Wright
(2 episodes, 1995),
Reza Badiyi
(2 episodes, 1996),
James Darren
(1 episode, 1995),
Tim Hunter
(1 episode, 1995),
Steven Robman
(1 episode, 1995),
Greg Beeman
(1 episode, 1996),
Mel Damski
(1 episode, 1996), 1995
Bruce Greenwood stars as documentary photographer Thomas Veil who, in the course of one evening, seemingly has his whole existence erased, in the compelling one-hour drama Nowhere Man. It appears as if some mysterious and powerful entity has coerced Veil's family and friends into cooperating in a clandestine plan to annul every trace of him. Veil is all alone with no option but to begin a desperate, dangerous quest to find out how and why this...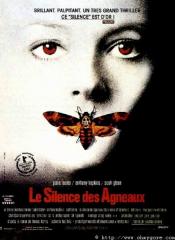 Le Silence des agneaux
,
Jonathan Demme
, 1991
A psychopath known as Buffalo Bill is kidnapping and murdering young women across the Midwest. Believing it takes one to know one, the F.B.I. sends Agent Clarice Starling to interview a demented prisoner who may provide psychological insight and clues to the killer's actions. The prisoner is psychiatrist, Dr. Hannibal Lector, a brilliant, murderous cannibal who will only help Starling if she feeds his morbid curiosity with details about her own...