Filmography from : Terence H Winkless
Director :
Voyage au bout de l'horreur
,
Terence H Winkless
, 1987
...
Writer :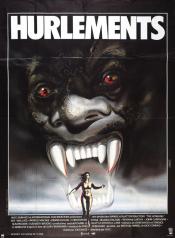 Hurlements
,
Joe Dante
, 1981
Television newswoman Karen White takes some much-needed time off after a traumatic incident with a serial killer. Hoping to conquer her inner demons, she heads for The Colony, a secluded retreat where the creepy residents are a little too eager to make her feel at home. Also, there seems to be a bizarre connection between Eddie Quist and this supposedly safe haven. And when, after nights of being tormented by unearthly cries, Karen ventures into...
Actor :
Mega Snake
,
Tibor Takács
, 2007
Duff Daniels (John T. Woods), the younger, stupider brother of Les (Michael Shanks), can't help himself from stealing a rare snake that's been kept in a jar by a Native American snake dealer (Ben Cardinal), and which has to follow some rules: don't let it out of the jar, then don't let it eat anything anything living, and never fear the heart of the snake. Before you can say, "That's sort of like Gremlins," the snake is out of the jar, it eats...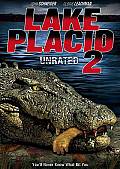 Lake Placid 2
,
David Flores
, 2007
A sequel to horror movie Lake Placid (1999). ...
La grande casse
,
HB Halicki
, 1974
Insurance investigator Maindrian Pace and his team lead double-lives as unstoppable car thieves. When a South American drug lord pays Pace to steal 48 cars for him, all but one, a 1973 Ford Mustang, are in the bag. As Pace prepares to rip-off the fastback, codenamed "Eleanor", in Long Beach, he is unaware that his boss has tipped off the police after a business dispute. Detectives are waiting and pursue Pace through five cities as he desperately...