Filmography from : Terry Notary
Actor :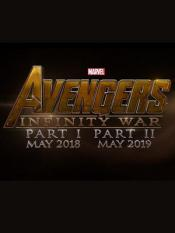 Avengers: Endgame
,
Anthony Russo
,
Joe Russo
, 2019
...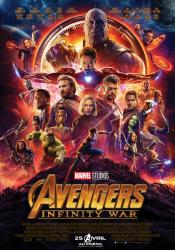 Avengers: Infinity War
,
Anthony Russo
,
Joe Russo
, 2018
As the Avengers and their allies have continued to protect the world from threats too large for any one hero to handle, a new danger has emerged from the cosmic shadows: Thanos. A despot of intergalactic infamy, his goal is to collect all six Infinity Stones, artifacts of unimaginable power, and use them to inflict his twisted will on all of reality. Everything the Avengers have fought for has led up to this moment - the fate of Earth and...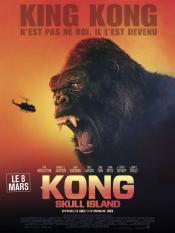 Kong: Skull Island
,
Jordan Vogt-Roberts
, 2017
An action/adventure story centered on King Kong's origins....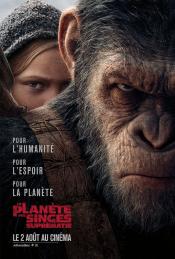 La Planète des singes : Suprématie
,
Matt Reeves
, 2017
Caesar and his apes are forced into a deadly conflict with an army of humans led by a ruthless Colonel. After the apes suffer unimaginable losses, Caesar wrestles with his darker instincts and begins his own mythic quest to avenge his kind. As the journey finally brings them face to face, Caesar and the Colonel are pitted against each other in an epic battle that will determine the fate of both their species and the future of the planet. ...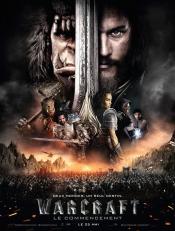 Warcraft: Le Commencement
,
Duncan Jones
, 2016
When the world of the Orcs of Draenor is being destroyed by the evil fel magic that uses life-force, the powerful warlock Gul'dan creates a portal to the world of Azeroth and forms the Horde with members of the Orc clans. He also captures many prisoners to keep the portal open. The king of Azeroth, Llane Wrynn and his brother-in-law, Anduin Lothar are informed by the apprentice of magician Khadgar that he has found fel magic in dead bodies and...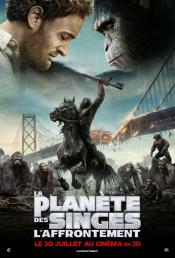 La Planète des singes : L'Affrontement
,
Matt Reeves
, 2014
A growing nation of genetically evolved apes led by Caesar is threatened by a band of human survivors of the devastating virus unleashed a decade earlier. They reach a fragile peace, but it proves short-lived, as both sides are brought to the brink of a war that will determine who will emerge as Earth's dominant species....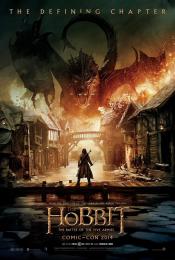 Le Hobbit: La Bataille des Cinq Armées
,
Peter Jackson
, 2014
Mere seconds after the events of "Desolation", Bilbo and Company continue to claim a mountain of treasure that was guarded long ago: But with Gandalf the Grey also facing some formidable foes of his own, the Hobbit is outmatched when the brutal army of orcs led by Azog the Defiler returns. But with other armies such as the elves and the men of Lake-Town, which are unsure to be trusted, are put to the ultimate test when Smaug's wrath, Azog's...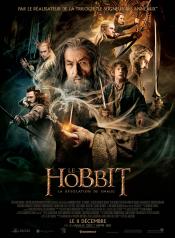 Le Hobbit: La Désolation de Smaug
,
Peter Jackson
, 2013
The Dwarves, Bilbo and Gandalf have successfully escaped the Misty Mountains, and Bilbo has gained the One Ring. They all continue their journey to get their gold back from the Dragon, Smaug....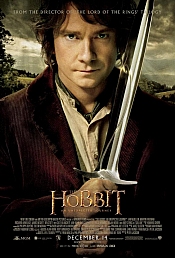 The Hobbit: An Unexpected Journey
,
Peter Jackson
, 2012
Bilbo Baggin is swept into an epic quest to reclaim the lost Dwarf Kingdom of Erebor, which was long ago conquered by the dragon Smaug. Approached out of the blue by the wizard Gandalf the Grey, Bilbo finds himself joining a company of thirteen dwarves led by the legendary warrior Thorin Oakenshield. Their journey will take them into the Wild; through treacherous lands swarming with Goblins and Orcs, deadly Wargs and Giant Spiders, Shapeshifters...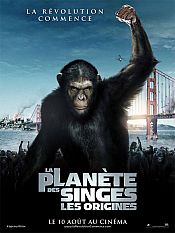 La Planète des singes : Les Origines
,
Rupert Wyatt
, 2011
A single act of both compassion and arrogance leads to a war unlike any other -- and to the RISE OF THE PLANET OF THE APES. The Oscar-winning visual effects team that brought to life the worlds of Avatar and Lord of the Rings is breaking new ground, creating a CGI ape that delivers a dramatic performance of unprecedented emotion and intelligence and epic battles on which rest the upended destinies of man and primate....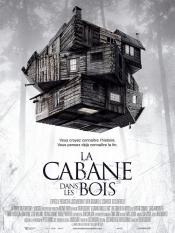 La cabane dans les bois
,
Drew Goddard
, 2011
Five friends go to a remote cabin in the woods. Bad things happen. If you think you know this story, think again. From fan favorites Joss Whedon and Drew Goddard comes THE CABIN IN THE WOODS, a mind-blowing horror film that turns the genre inside out....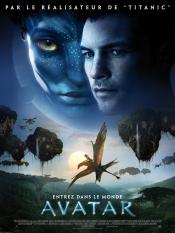 Avatar
,
James Cameron
, 2009
"Avatar," a live action film with a new generation of special effects, takes us to a spectacular world beyond imagination, where a reluctant hero embarks on a journey of redemption and discovery as he leads an epic battle to save a civilization. James Cameron, the Oscar-winning director of "Titanic," first conceived the film years ago, when the means to realize his vision did not yet exist. Now, after four years of actual production work,...

Primal
,
Roel Reiné
, 2009
12,000 years ago: the surviving members of a decimated aboriginal tribe perform a sacred ritual to bind an ancient evil that has infiltrated their tribal land. As the carnage ensues, an artist paints the story of their demise on a nearby rock face, warning of the dangers interred within... The Present: Anja, a young university student, and four friends accompany Dace, an anthropology major, on a journey in search of the now legendary rock...