Filmography from : Terry Serpico
Actor :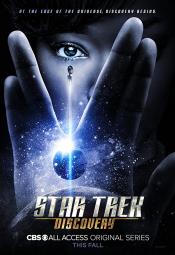 Star Trek: Discovery 
,
Akiva Goldsman
(2 episodes, 2017-2018),
Olatunde Osunsanmi
(2 episodes, 2017-2018),
Douglas Aarniokoski
(1 episode, 2017),
David Barrett
(1 episode, 2017),
Chris Byrne
(1 episode, 2017),
Adam Kane
(1 episode, 2017),
Lee Rose
(1 episode, 2017),
John Scott
(1 episode, 2017),
David Semel
(1 episode, 2017),
Hanelle M Culpepper
(1 episode, 2018),
Jonathan Frakes
(1 episode, 2018),
TJ Scott
(1 episode, 2018),
David Solomon
(1 episode, 2018), 2017
Ten years before Kirk, Spock and the Enterprise, the USS Discovery discovers new worlds and lifeforms as one Starfleet officer learns to understand all things alien....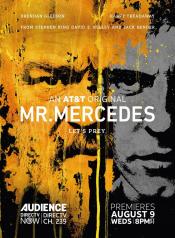 Mr. Mercedes 
,
Jack Bender
(12 episodes, 2017-2018),
John David Coles
(1 episode, 2017),
Kevin Hooks
(1 episode, 2017),
Laura Innes
(1 episode, 2017), 2017
Tells the story of a psychopathic killer who drives a stolen Mercedes into a crowd and a recently retired detective who tries to bring him down....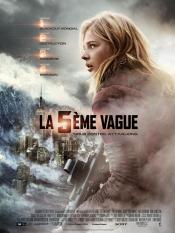 The 5th Wave
,
J Blakeson
, 2016
Four waves of increasingly deadly attacks have left most of Earth decimated. Against a backdrop of fear and distrust, Cassie is on the run, desperately trying to save her younger brother. As she prepares for the inevitable and lethal 5th wave, Cassie teams up with a young man who may become her final hope - if she can only trust him....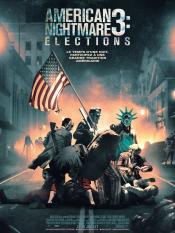 The Purge: Election Year
,
James DeMonaco
, 2016
It's been seventeen years since Leo Barnes (Frank Grillo) stopped himself from a regrettable act of revenge on Purge Night. Now serving as head of security for Senator Charlie Roan (Elizabeth Mitchell), his mission is to protect her in a run for president and survive the annual ritual that targets the poor and innocent. But when a betrayal forces them onto the streets of D.C. on the one night when no help is available, they must stay alive until...
Man on a Ledge
,
Asger Leth
, 2012
As a police psychologist works to talk down an ex-con who is threatening to jump from a Manhattan hotel rooftop, the biggest diamond heist ever committed is in motion......
The Departed
,
Martin Scorsese
, 2006
...
Hannibal 
,
Ridley Scott
, 2001
After having successfully eluded the authorities for years, Hannibal peacefully lives in Italy in disguise as an art scholar. Trouble strikes again when he is discovered leaving a deserving few dead in the process. He returns back to America to once again make contact with now disgraced Agent Clarice Starling who is suffering the wrath of a malicious FBI official/rival as well as the media. Meanwhile, Hannibal must survive the advances by a...
Donnie Brasco 
,
Mike Newell
, 1997
This true story follows FBI agent Joe Pistone as he infiltrates the mafia of New York. Befriending Lefty Ruggiero, Pistone (under the name Donnie Brasco) is able to embed himself in a mafia faction lead by Sonny Black. Ruggiero and Pistone become tight as the group goes about collecting money for 'the bosses'. Eventually, the group become big time when Black himself becomes a boss, all the while Pistone collects evidence. However, the trials and...