Filmography from : Teruyuki Kagawa
Actor :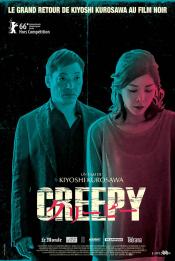 Creepy
,
Kiyoshi Kurosawa
, 2016
Takakura is a former detective. He receives a request from his ex-colleague, Nogami, to examine a missing family case that occurred 6 years earlier. Takakura follows Saki's memory. She is the only surviving family member from the case. Meanwhile, Takakura and his wife Yasuko recently moved into a new home. Their neighbor, Nishino, has a sick wife and a young teen daughter. One day, the daughter, Mio, tells him that the man is not her father and...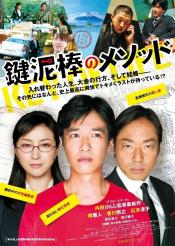 Kagi-dorobô no mesoddo
,
Kenji Uchida
, 2012
A failed actor switches identities with a stranger at a bath house -- only to find himself filling the shoes of an elite assassin....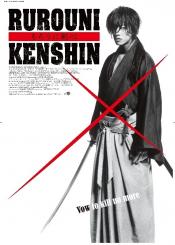 Kenshin le vagabond
,
Keishi Ohtomo
, 2012
In 1868, after the end of the Bakumatsu war, the former assassin Kenshin Himura promises to defend those who need without killing and wanders through Japan with a sword with inverted blade during the transition of the samurai age to the New Age. When Kenshin helps the idealistic Kaoru Kamiya from the gangsters of the powerful opium drug lord Kanryuu Takeda that wants her school for his production of opium, Kaoru invites Kenshin to stay in the...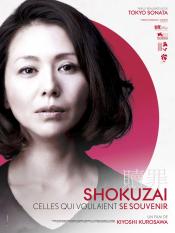 Shokuzai
,
Kiyoshi Kurosawa
(5 episodes, 2012), 2012
A young girl, Emili, is killed by a stranger in elementary school. Although her four friends saw the suspect, they say they don't remember it. 15 years have passed and the incident is still unsolved. Emili's mother, Asako (Kyoko Koizumi), makes them do penance for it....

Rabitto horâ 3D
,
Takashi Shimizu
, 2011
Daigo doesn't speak anymore. Not since he killed that rabbit on the playground at school. His sister, Kiriko, is worried. He's bullied. He sleepwalks. And their father is no help, trapped in his own grief and illustrating fantasy worlds where families are happily reunited and no one dies. They never should have gone to that 3D movie. The one with the stuffed rabbit that floated out of the screen. Now Daigo is missing. He's in danger, and Kiriko...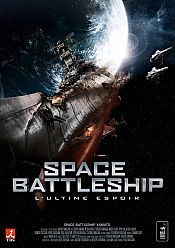 Space Battleship
,
Takashi Yamazaki
, 2010
The crew of the space battleship Yamato set out on a journey to the planet Iscandar to acquire a device that can heal the ravaged Earth. ...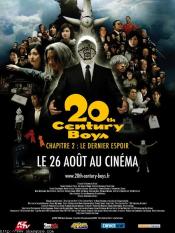 20th century boys: Chapitre 2 - Le dernier espoir
,
Yukihiko Tsutsumi
, 2009
...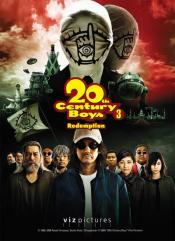 20-seiki shônen: Saishû-shô - Bokura no hata
,
Yukihiko Tsutsumi
, 2009
...
Tokyo!
,
Leos Carax
(segment 'Merde'),
Michel Gondry
(segment 'Interior Design'),
Bong Joon Ho
(segment 'Shaking Tokyo'), 2008
...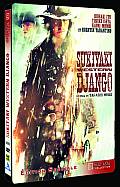 Sukiyaki Western Django
,
Takashi Miike
, 2007
A revolver-wielding stranger crosses paths with two warring clans who are both on the hunt for a hidden treasure in a remote western town. Knowing his services are valuable to either side, he offers himself to the clan who will offer up the largest share of the wealth....