Filmography from : Tetsu Komai
Actor :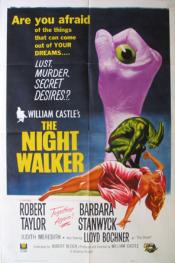 The Night Walker
,
William Castle
, 1964
A woman is haunted by recurring nightmares, which seem to be instigated by her late husband who supposedly was killed in a fire....
Island of Lost Souls
,
Erle C Kenton
, 1932
After his ship goes down, Edward Parker is rescued at sea. Parker gets into a fight with Captain Davies of the Apia and the Captain tosses him overboard while making a delivery to the tiny tropical island of Dr. Moreau. Parker discovers that Moreau has good reason to be so secretive on his lonely island. The doctor is a whip-cracking task master to a growing population of his own gruesome human/animal experiments. He does have one prize result,...
The Mask of Fu Manchu
,
Charles Brabin
,
Charles Vidor
(uncredited), 1932
Englishmen race to find the tomb of Ghengis Khan. They have to get there fast, as the evil genius Dr. Fu Manchu is also searching, and if he gets the mysteriously powerful relics, he and his diabolical daughter will enslave the world! ...