Filmography from : Texas Battle
Actor :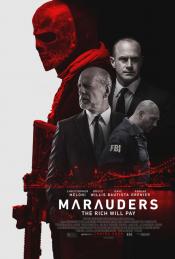 Marauders 
,
Steven C Miller
, 2016
When a bank is hit by a brutal heist, all evidence points to the owner and his high-powered clients. But as a group of FBI agents dig deeper into the case - and the deadly heists continue - it becomes clear that a larger conspiracy is at play....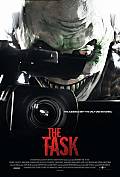 The Task 
,
Alex Orwell
, 2011
Something diabolical is taking place on the set of 'The Task', a new reality show in which players complete terrifying missions within the confines of an abandoned prison, hoping to win a hefty cash prize. As six young students explore their new environment, malicious spirits make their presence known in the most gruesome ways imaginable. The contestants become unwitting pawns caught at the center of a blood-soaked night of terror. Only one girl...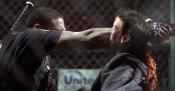 Death Valley 
,
Drew Daywalt
(3 episodes, 2011),
Austin Reading
(3 episodes, 2011),
Jordan Vogt-Roberts
(3 episodes, 2011),
Eric Appel
(2 episodes, 2011),
Peter Lauer
(1 episode, 2011), 2011
A year ago, vampires, werewolves and zombies mysteriously descended upon the streets of California's San Fernando Valley. Death Valley is the dark comedy that follows the cops that capture the monsters, and the camera crew that captures the cops. Follow the horrific yet comedic exploits of the newly formed Undead Task Force (UTF), a division of the LAPD created to combat the emergence of monsters in the San Fernando Valley. Death Valley...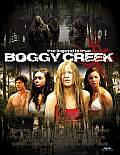 Boggy Creek 
,
Brian T Jaynes
, 2010
When Jennifer's father dies in a horrific accident, she finds herself drawn to his small cabin in Boggy Creek, Texas. She brings a few friends for a week-long stay, but their vacation soon turns deadly. They are warned of an evil that has lurked near the water for three decades, a terrifying creature that murders men and abducts women. While camping, Jennifer and her friends encounter this evil, finding themselves on the feeding grounds of a...
Dragonball Evolution 
,
James Wong
, 2009
...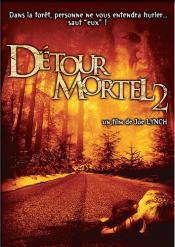 Wrong Turn 2: Dead End
,
Joe Lynch
, 2007
...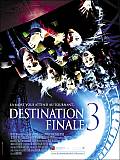 Final Destination 3
,
James Wong
, 2006
...