THE THEATRE BIZARRE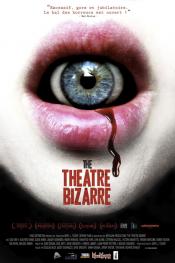 [REVIEWS] - "THE THEATRE BIZARRE" (Douglas Buck, Tom Savini, Richard Stanley...)
By on 08-05-2012
Click here to read our french "THE THEATRE BIZARRE" movie review, directed by Douglas Buck, Buddy Giovinazzo, David Gregory, Karim Hussain, Jeremy Kasten, Tom Savini, Richard Stanley with Udo Kier, Catriona MacColl, André Hennicke,Debbie Rochon... starring....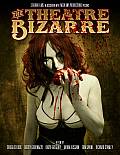 [MEDIA] - "THE THEATRE BIZARRE" "THE THEATRE BIZARRE" - New Horror Anthology
By on 08-11-2010
Severin Films and France's Metaluna Productions today announced their international co-production of "THE THEATRE BIZARRE", a modern horror anthology inspired by the over-the-top shocks of Paris' early 20th century 'Theatre du Grand Guignol'. The feature will be comprised of six films by six cutting-edge genre directors enlisted from around the world and granted total creative freedom....
No comments.
This page has been seen 5675 times.