Filmography from : Timothy Patrick Quill
Actor :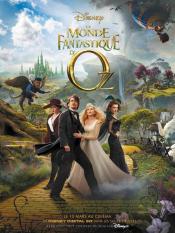 Le monde fantastique d'Oz
,
Sam Raimi
, 2013
Oscar Diggs (James Franco), a small-time circus magician with dubious ethics, is hurled away from dusty Kansas to the vibrant Land of Oz. At first he thinks he's hit the jackpot-fame and fortune are his for the taking. That all changes, however, when he meets three witches, Theodora (Mila Kunis), Evanora (Rachel Weisz), and Glinda (Michelle Williams), who are not convinced he is the great wizard everyone's been expecting. Reluctantly drawn into...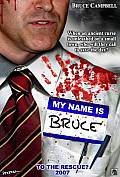 My Name Is Bruce
,
Bruce Campbell
, 2007
Four teenage kids from the tiny mining town of Gold Lick vandalize a nineteen-century cemetery of Chinese laborers when one of them disturbs a demon who's been guarding the souls of 100 workers killed in a cave-in. Jeff, the surviving teen, goes in search of his hero, over-the-hill B-movie star, Bruce Campbell. Jeff kidnaps the actor and brings him to Gold Lick to save the town. Bruce thinks it's a birthday treat engineered by his agent, so he...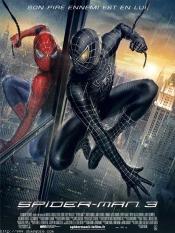 Spider-Man 3
,
Sam Raimi
, 2007
Peter Parker has finally managed to strike a balance between his devotion to M.J. and his duties as a superhero. But there is a storm brewing on the horizon. When his suit suddenly changes, turning jet-black and enhancing his powers, it transforms Peter as well, bringing out the dark, vengeful side of his personality that he is struggling to control. Under the influence of the suit, Peter becomes overconfident and starts to neglect the people...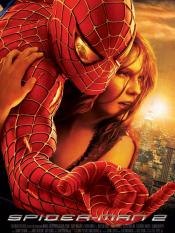 Spider-Man 2
,
Sam Raimi
, 2004
Peter Parker is an unhappy man: after two years of fighting crime as Spider-Man, his life has begun to fall apart. The girl he loves is engaged to someone else, his grades are slipping, he cannot keep any of his jobs, and on top of it, the newspaper Daily Bugle is attacking him viciously, claiming that Spider-Man is a criminal. He reaches the breaking point and gives up the crime fighter's life, once and for all. But after a failed fusion...
Spider-Man
,
Sam Raimi
, 2002
...

Une nuit en enfer 2 : Le prix du sang
,
Scott Spiegel
, 1999
...
Serial Killers
,
Mike Mendez
, 1996
...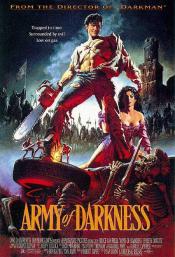 L'armée des ténèbres - Evil Dead III
,
Sam Raimi
, 1992
...
Stryker's War
,
Josh Becker
, 1985
Vietnam, 1969. War is Hell. For Marine Sergeant Jack Stryker (Brian Schulz), however, Hell is just the beginning. Trapped outside a Viet Cong village, Stryker takes two bullets to the leg. Sent home from the war, he discovers his ex-girlfriend (Cheryl Hausen) has been kidnapped by a religious cult with a vicious Manson-like leader (played by THE EVIL DEAD and SPIDER-MAN trilogy director, Sam Raimi). Stryker teams up with his marine buddies...