Filmography from : Tobin Bell
Actor :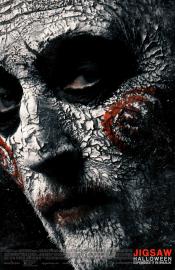 Jigsaw 
,
Michael Spierig
,
Peter Spierig
, 2017
Bodies are turning up around the city, each having met a uniquely gruesome demise. As the investigation proceeds, evidence points to one man: John Kramer. But how can this be? The man known as Jigsaw has been dead for over a decade. ...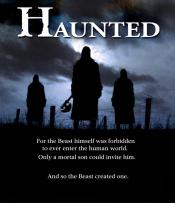 Haunted 
,
Victor Salva
, 2014
The film tells the chilling story of Nick Di Santo , who is tormented by his ability to touch someone and see exactly how they will die. On his 23rd birthday Nick is summoned by his mother (Leslie-Anne Down) to the asylum where she has been institutionalized since his childhood. Hoping that her request to see him is a sign of improvement, Nick is stunned by her revelation that the father he thought was dead is really alive. He is alive and may...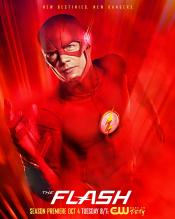 The Flash
,
Dermott Downs
(9 episodes, 2014-2017),
Ralph Hemecker
(6 episodes, 2014-2018),
Glen Winter
(5 episodes, 2014-2017),
Jesse Warn
(4 episodes, 2014-2016),
Stefan Pleszczynski
(4 episodes, 2015-2017),
Millicent Shelton
(3 episodes, 2014-2017),
Rob Hardy
(3 episodes, 2015-2017),
JJ Makaro
(3 episodes, 2015-2016),
John F Showalter
(3 episodes, 2015-2016),
Hanelle M Culpepper
(3 episodes, 2016-2018),
Kevin Smith
(3 episodes, 2016-2018),
Rachel Talalay
(3 episodes, 2016-2018),
Armen V Kevorkian
(3 episodes, 2016-2017),
Alexandra La Roche
(3 episodes, 2017-2018),
David McWhirter
(3 episodes, 2017),
David Nutter
(2 episodes, 2014),
Steve Shill
(2 episodes, 2015),
Kevin Tancharoen
(2 episodes, 2015),
Michael A Allowitz
(2 episodes, 2016-2017),
Harry Jierjian
(2 episodes, 2017-2018),
Gregory Smith
(2 episodes, 2017-2018),
Tom Cavanagh
(2 episodes, 2017),
Larry Shaw
(1 episode, 2014),
Douglas Aarniokoski
(1 episode, 2015),
John Behring
(1 episode, 2015),
Nick Copus
(1 episode, 2015),
Thor Freudenthal
(1 episode, 2015),
Wendey Stanzler
(1 episode, 2015),
Stephen Surjik
(1 episode, 2015),
C Kim Miles
(1 episode, 2016),
Antonio Negret
(1 episode, 2016),
Alice Troughton
(1 episode, 2016),
Laura Belsey
(1 episode, 2017),
Brent Crowell
(1 episode, 2017),
Nina Lopez-Corrado
(1 episode, 2017),
Phil Chipera
(1 episode, 2018),
Chris Peppe
(1 episode, 2018),
Tara Nicole Weyr
(1 episode, 2018), 2014
Barry Allen is a Central City police forensic scientist with a reasonably happy life, despite the childhood trauma of a mysterious red and yellow lightning killing his mother and framing his father. All that changes when a massive particle accelerator accident leads to Barry being struck by lightning in his lab. Coming out of coma nine months later, Barry and his new friends at S.T.A.R labs find that he now has the ability to move at superhuman...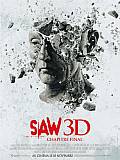 Saw 3D
,
Kevin Greutert
, 2010
As a deadly battle rages over Jigsaw's brutal legacy, a group of Jigsaw survivors gathers to seek the support of self-help guru and fellow survivor Bobby Dagen, a man whose own dark secrets unleash a new wave of terror... The first theatrical feature to be shot exclusively on the cutting-edge SI-3D digital camera system, SAW VII 3D brings the horrifying games of Jigsaw to life like never before. ...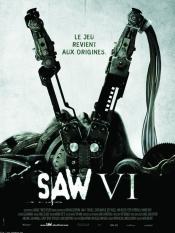 Saw VI 
,
Kevin Greutert
, 2009
Special Agent Strahm is dead, and Detective Hoffman has emerged as the unchallenged successor to Jigsaw's legacy. However, when the FBI draws closer to Hoffman, he is forced to set a game into motion, and Jigsaw's grand scheme is finally understood....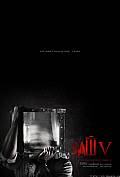 Saw V 
,
David Hackl
, 2008
The sinister plans of Jigsaw continue in this next sequel of the "Saw" movies, with even bigger traps, such as the glass box trap, (which was originally planned to be used in Saw IV, but explored more in Saw V) and life and death situations, all of which we have come to suspect from the "Saw" films. "Saw V" hopes to put the misery out of anxious movie lovers, as it explains what happened to Corbett, the daughter of Lynn Denlon and Jeff Reinhart,...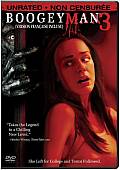 Boogeyman 3
,
Gary Jones
, 2008
When a college student witnesses the alleged suicide of her roommate, it sets into motion a series of horrific events that cause her to fear the supernatural entity. As she tries to convince the rest of her dorm that the Boogeyman does exist, the evil force grows stronger and her friends begin to pay the price. Now she must stop this ultimate evil before the entire campus falls prey....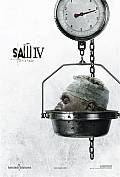 Saw IV 
,
Darren Lynn Bousman
, 2007
During the autopsy of John Kramer, the coroner finds a tape inside his stomach and calls Detective Hoffman. Meanwhile, the police find Detective Kerry dead and the SWAT Commander Rigg is absolutely traumatized with the tortured corpse of Kerry and obsessed to save Detective Eric Matthews that has been missing for six months; however Hoffman asks him to take vacations and leave the case. The FBI agents Strahm and Perez join Hoffman's team to...
Boogeyman 2 
,
Jeff Betancourt
, 2007
...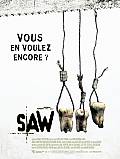 Saw III 
,
Darren Lynn Bousman
, 2006
...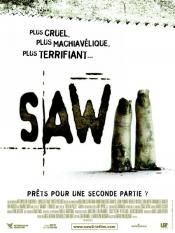 Saw II 
,
Darren Lynn Bousman
, 2005
When detective Eric Matthews is called to a crime scene of a victim of Jigsaw, he finds a lead to the place where he is hidden. Once there, he realizes that Jigsaw trapped his son Daniel Matthews with three women and four men in a shelter, and they are inhaling a lethal nerve gas. If they do not use an antidote within two hours, they will die. Eric follows with increasing desperation the death of each member of the group in monitors, while...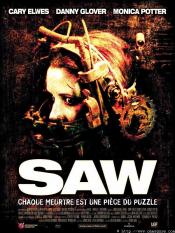 Saw 
,
James Wan
, 2004
Two men wake up at opposite sides of a dirty, disused bathroom, chained by their ankles to pipes. Between them lies a dead man loosely clutching a hand-held tape player and a handgun. Each finds a tape the perfect fit for the player in their back pocket. They play the tapes. One is threatened, the other isn't. But they have a task: One must kill the other by 6:00, or his wife and daughter will die. They find hacksaws in a toilet, and try to cut...
Black Mask 2: City of Masks 
,
Hark Tsui
(as Tsui Hark), 2002
...