Filmography from : Todd Owens
Actor :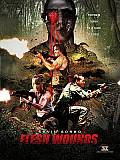 Mission Commando
,
Dan Garcia
, 2011
On a remote US Army facility that officially doesn't exist, a top-secret group of scientists conduct weapons research when they're horribly and suddenly ripped apart by an unseen enemy. With the disappearance of the scientists blamed on terrorists, an elite covert ops team commanded by Lt. Tyler (Kevin Sorbo) is tasked with recovering the missing personnel within 24 hours as well as keeping the operation strictly off the books....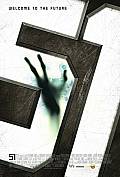 51
,
Jason Connery
, 2011
The film chronicles what happens after political pressure from the American public forces the Air Force to decide to allow a select few well-known reporters limited access to the most secretive base on the planet: Area 51. But when one of the base's hidden "long-term visitors" exploits this unprecedented visit as a chance to liberate himself and his fellow alien captives, Area 51 turns from a secure government base to a horrifying destination of...