Filmography from : Tony Shalhoub
Actor :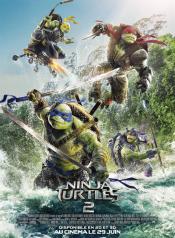 Teenage Mutant Ninja Turtles: Out of the Shadows
,
Dave Green
, 2016
After facing Shredder, who has joined forces with mad scientist Baxter Stockman and henchmen Bebop and Rocksteady to take over the world, the Turtles must confront an even greater nemesis: the notorious Krang....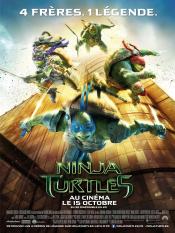 Teenage Mutant Ninja Turtles
,
Jonathan Liebesman
, 2014
From their home in the storm sewers of Manhattan, four Ninjitsu-trained turtles, Leonardo, Raphael, Michelangelo and Donatello and their sensei, Master Splinter, battle evil....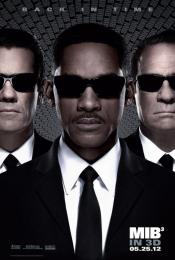 Men in Black 3
,
Barry Sonnenfeld
, 2012
...
1408
,
Mikael Håfström
, 2007
The cynical and skeptical writer Mike Enslin writes books evaluating supernatural phenomena in hotels, graveyards and other haunted places, usually debunking the mystery. While writing his last book, he travels from Los Angeles to New York to spend one night in the evil room 1408 of the Dolphin Hotel, which is permanently unavailable for guests. The reluctant manager Mr. Gerald Olin objects to his request and offers an upgrade, expensive booze...
Men in Black II
,
Barry Sonnenfeld
, 2002
For Agent J, it is another day at the office, monitoring, licensing and policing all alien activity on Earth. One day, J receives a report of an unauthorized landing of an alien spacecraft near New York. It is an old enemy of MIB, a Kylothian named Surleena. Who is searching for a powerful artifact called The Light of Zartha. J investigates and quickly realizes he is going to need help. Unfortunately, the other MIB agents do not work up to par...
Thir13en Ghosts
,
Steve Beck
, 2001
Arthur and his two children, Kathy and Bobby, inherit his Uncle Cyrus's estate: a glass house that serves as a prison to 12 ghosts. When the family, accompanied by Bobby's Nanny and an attorney, enter the house they find themselves trapped inside an evil machine "designed by the devil and powered by the dead" to open the Eye of Hell. Aided by Dennis, a ghost hunter, and his rival Kalina, a ghost rights activist out to set the ghosts free, the...

The Man Who Wasn't There
,
Joel Coen
,
Ethan Coen
(uncredited), 2001
1949, Santa Rosa, California. A laconic, chain-smoking barber with fallen arches tells a story of a man trying to escape a humdrum life. It's a tale of suspected adultery, blackmail, foul play, death, Sacramento city slickers, racial slurs, invented war heroics, shaved legs, a gamine piano player, aliens, and Heisenberg's uncertainty principle. Ed Crane cuts hair in his in-law's shop; his wife drinks and may be having an affair with her boss,...
Galaxy Quest
,
Dean Parisot
, 1999
...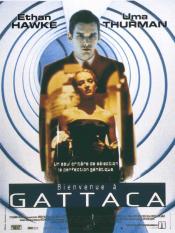 Gattaca
,
Andrew Niccol
, 1997
In the not-too-distant future, a less-than-perfect man wants to travel to the stars. Society has categorized Vincent Freeman as less than suitable given his genetic make-up and he has become one of the underclass of humans that are only useful for menial jobs. To move ahead, he assumes the identity of Jerome Morrow, a perfect genetic specimen who is a paraplegic as a result of a car accident. With professional advice, Vincent learns to deceive...
Men in Black
,
Barry Sonnenfeld
, 1997
Men in Black follows the exploits of agents Kay and Jay, members of a top-secret organization established to monitor and police alien activity on Earth. The two Men in Black find themselves in the middle of the deadly plot by an intergalactic terrorist who has arrived on Earth to assassinate two ambassadors from opposing galaxies. In order to prevent worlds from colliding, the MiB must track down the terrorist and prevent the destruction of...