Filmography from : Trevor Wright
Writer :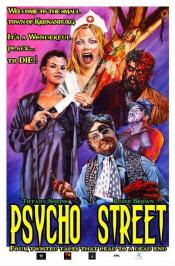 Psycho Street
,
Raine Brown
(segment 'No Rest for the Wicked'),
Arthur Cullipher
(segment 'Come onDown'),
Patrick Desmond
(segment 'Come on Down Part 1'),
Pete Jacelone
(segment 'Hypocondriac'),
Anthony G Sumner
(segment 'Lewis'), 2011
...
Actor :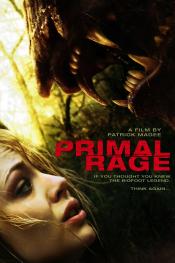 Primal Rage
,
Patrick Magee
, 2018
Lost deep in the forest of the Pacific Northwest, Ashley and Max Carr are stalked by a terrifying creature that might be Bigfoot. Soon they find themselves embroiled in a strange land of Native American myth and legend turned real. Hopelessly trying to survive, with a handful of unsavory locals, they must fight back against this monster in a desperate battle of life or death. ...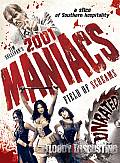 2001 Maniacs: Field of Screams
,
Tim Sullivan
, 2010
After the sheriff refuses to cover up any further for the maniacs causing all the missing persons in the area, they're forced to hit the road in what's dubbed the "Pleasant Valley Traveling Road Show," where the maniacs head across country in hopes of gathering more victims. We'll follow a young TV crew called the "Road Rascals" as they find themselves mixed up with another one of the maniacs' deadly festivals....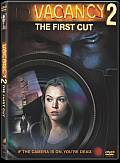 Vacancy 2: The First Cut
,
Eric Bross
, 2008
Experience the gruesome beginnings of Mr. Smith and his hotel of horrors in this terrifying prequel to Vacancy, starring Agnes Bruckner (Murder by Numbers). Suspecting only a night of hard beds and tacky décor, Caleb, his sexy new fiancée Jessica and his sarcastic best friend Tanner, check into the Meadow View Inn. They have no idea that it is not just another lonely motel, but a horrific trap where guests are brutally tortured and murdered...