Filmography from : Tsutomu Takahashi
Writer :
Sky High
,
Ryûhei Kitamura
, 2002
A serial-murderer is removing his victims hearts and taking them with him. Kanzaki is a detective on the case. The day he is due to be married his fiancé, Mina, is killed displaying the same MO as the other victims. He discovers geneticist, Kudo, and Rei, his evil "secretary" to be the killers. When they have six hearts they will be able to summon demons from beyond the 'Gate of Rage' to grant any wish, but darkness will fall upon the earth....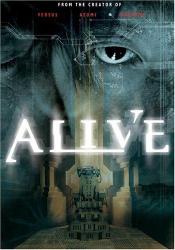 Alive
,
Ryûhei Kitamura
, 2002
Tenshu is imprisoned and sentenced to death for murdering the men who raped his girlfriend. However, he manages to survive his execution and is presented with an option: face another execution attempt or subject himself to their bizarre and dangerous experiments. He choses the latter and is put in a cell with a rapist and a woman who's infected with a taint that transports from person to person during extreme anger. The taint is transferred to...
Actor :
Sadako 3D
,
Tsutomu Hanabusa
, 2012
Akane is a high school teacher who hears a rumor from her students that there is actual footage on the Internet of someone's suicide. The footage is said to drive anyone who sees it to also commit suicide. Akane does not believe the rumor at first, but when one of her female students dies after viewing the footage, she and her boyfriend Takanori are fatefully drawn into the horror that has been created by the man who appears in the suicide...
Kokuhaku
,
Tetsuya Nakashima
, 2010
Takako Matsu stars as Yuko Moriguchi, a middle-school teacher whose four-year-old daughter is found dead. Shattered, she finally returns to her classroom only to become convinced that two of her students were responsible for her daughter's murder. No one believes her, and she may very well be wrong, but she decides, nevertheless, that it's time to take her revenge. What happens next is all-out psychological warfare waged against her students...
Crows Zero II
,
Takashi Miike
, 2009
...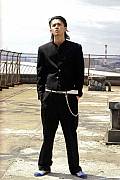 Crows Zero
,
Takashi Miike
, 2007
...