Filmography from : Tudor Gates
Writer :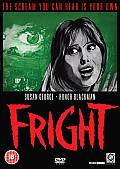 Fright
,
Peter Collinson
, 1971
Young babysitter Amanda arrives at the Lloyd residence to spend the evening looking after their young son. Soon after the Lloyds leave, a series of frightening occurrences in the gloomy old house have Amanda's nerves on edge. The real terror begins, however, when the child's biological father appears after recently escaping from a nearby mental institution....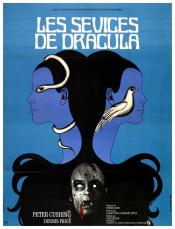 Twins of Evil
,
John Hough
, 1971
In nineteenth century middle-Europe, orphaned teenage twins Maria and Frieda go to live with their uncle Gustav Weil, who heads the Brotherhood, a vigilante group trying to stamp out vampirism. But their methods are random and misplaced and the only result is a terrorised populace. The real threat lies with Count Karnstein, and although the twins seem outwardly to be identical, Frieda finds herself much more drawn than her sister to the Count's...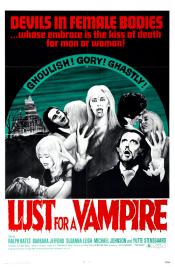 Lust for a Vampire
,
Jimmy Sangster
, 1971
In 1830, forty years to the day since the last manifestation of their dreaded vampirism, the Karnstein heirs use the blood of an innocent to bring forth the evil that is the beautiful Mircalla - or as she was in 1710, Carmilla. The nearby Finishing School offers rich pickings not only in in the blood of nubile young ladies but also with the headmaster who is desperate to become Mircalla's disciple, and the equally besotted and even more foolish...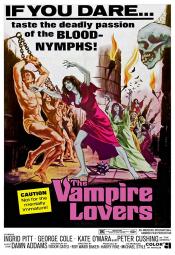 The Vampire Lovers
,
Roy Ward Baker
, 1970
The Countess is called away to tend a sick friend and imposes on the General to accept her daughter Marcilla as a houseguest. Some of the villagers begin dying, however, and the General's daughter Laura soon gets weak and pale, but Marcilla is there to comfort her. The villagers begin whispering about vampires as Marcilla finds another family on which to impose herself. The pattern repeats as Emma gets ill, but the General cannot rest, and seeks...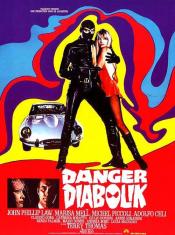 Diabolik
,
Mario Bava
, 1968
Fey super-thief Diabolik runs around stealing jewels, gold, murdering innocent people, and being a nuisance to the government of a generic European country....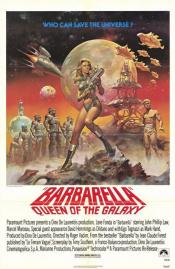 Barbarella
,
Roger Vadim
, 1968
After an in-flight anti-gravity striptease (masked by the film's opening titles), Barbarella, a 41st century astronaut, lands on the planet Lythion and sets out to find the evil Durand Durand in the city of Sogo, where a new sin is invented every hour. There, she encounters such objects as the Exessive Machine, a genuine sex organ on which an accomplished artist of the keyboard, in this case, Durand Durand himself, can drive a victim to death by...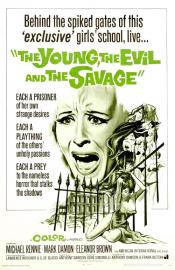 Nude... si muore
,
Antonio Margheriti
(as Anthony Dawson), 1968
Behind the spiked gates of this "exclusive" girls' school, live... "THE YOUNG, THE EVIL AND THE SAVAGE."...