Filmography from : Ty Miller
Actor :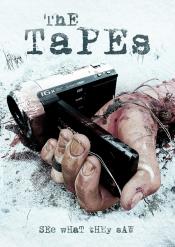 The Tapes
,
Lee Alliston
(co-director),
Scott Bates
(co-director), 2011
A gritty, urban teen horror that takes its "found footage" cue from the likes of The Blair Witch Project, REC and The Zombie Diaries, The Tapes adds a rare and chilling sense of realism to the proceedings thanks to utterly convincing performances from its excellent young cast and fine location work that suggests the horror really could happen here. In the winter of 2008 three teenage friends, Nathan (Oceng), Gemma (Sparkes) and her...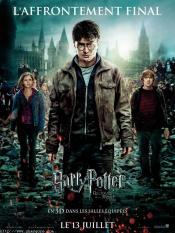 Harry Potter et les Reliques de la Mort : partie 2
,
David Yates
, 2011
The final chapter begins as Harry, Ron, and Hermione continue their quest of finding and destroying the Dark Lord's three remaining Horcruxes, the magical items responsible for his immortality. But as the mystical Deathly Hallows are uncovered, and Voldemort finds out about their mission, the biggest battle begins and life as they know it will never be the same again....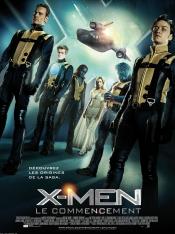 X-Men : Le Commencement
,
Matthew Vaughn
, 2011
...
Future cop 4
,
David Nutter
, 1994
Jack is now back in the future. He had since lost Lena, and finds out that he's lost his other wife Alice to none other than Harris. While heading out for another assignment, something goes awry with the TCL chamber. Jack finds himself in a whole new dimension. He also runs across a different version of trancers. These guys seem to be in control of this planet. Jack manages to assist a rebel group known as the "Tunnel Rats" crush the rule of the...
Future cop 5
,
David Nutter
, 1994
Jack's back for one more round with the Trancers. Jack Deth must attempt to find his way home from the other-dimensional world of Orpheus, where magic works and the Trancers were the ruling class (before Trancers 4, that is). Unfortunately, Jack's quest to find the mystical Tiamond in the Castle of Unrelenting Terror may be thwarted by the return of Caliban, king of the Trancers and once thought dead....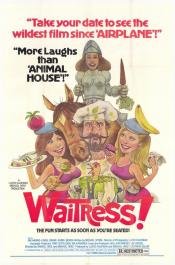 Waitress!
,
Michael Herz
,
Lloyd Kaufman
(as Samuel Weil), 1982
Three lovely waitresses contend with a drunken, slovenly chef and mutinous patrons....