Filmography from : Tygh Runyan
Actor :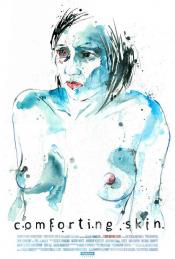 Comforting Skin
,
Derek Franson
, 2011
A lonely young woman's desperate need for emotional and sexual companionship draws her into a surreal and ultimately destructive relationship with a shifting and whispering tattoo she has willed to life on her skin. ...
Battlestar Galactica
,
Michael Rymer
(22 episodes, 2004-2009),
Michael Nankin
(8 episodes, 2005-2009),
Rod Hardy
(6 episodes, 2004-2008),
Sergio Mimica-Gezzan
(6 episodes, 2004-2006),
Robert M Young
(5 episodes, 2004-2009),
Edward James Olmos
(4 episodes, 2004-2009),
Jeff Woolnough
(3 episodes, 2005-2006),
Wayne Rose
(3 episodes, 2007-2009),
Allan Kroeker
(2 episodes, 2004-2005),
Félix Enríquez Alcalá
(2 episodes, 2006),
Marita Grabiak
(1 episode, 2004),
Brad Turner
(1 episode, 2004),
Jonas Pate
(1 episode, 2005),
Jean de Segonzac
(1 episode, 2006),
Bill Eagles
(1 episode, 2006),
James Head
(1 episode, 2006),
Reynaldo Villalobos
(1 episode, 2006),
Paul A Edwards
(1 episode, 2008),
Anthony Hemingway
(1 episode, 2008),
John Dahl
(1 episode, 2009),
Gwyneth Horder-Payton
(1 episode, 2009),
Ronald D Moore
(1 episode, 2009), 2009
After losing the war against the Cylon robots, the Battlestar Galactica crew speed toward the fabled 13th colony, Earth. Galactica Commander Adama and President Laura Roslin face waning supplies, crushed morale, ... and the credible threat Cylons aboard the ship. ...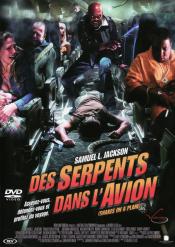 Snakes on a Plane
,
David R Ellis
, 2006
An FBI agent takes on a plane full of deadly and poisonous snakes, deliberately released to kill a witness being flown from Honolulu to Los Angeles to testify against a mob boss....
Trapped Ashes
,
Sean S Cunningham
(segment 'Jibaku'),
Joe Dante
(story segments 'Wraparound'),
John Gaeta
(segment 'My Twin, The Worm'),
Monte Hellman
(segment 'Stanley's Girlfriend'),
Ken Russell
(segment 'The Girl With Golden Breasts'), 2006
...
Disturbing Behavior
,
David Nutter
, 1998
After the suicide of the teenager Allen Clark, his family decides to move from Chicago to the quiet Cradle Bay Island seeking a peaceful life for the siblings Steve and Lindsay Clark. When Steve joins the local high-school, the outcast Gavin Strick befriends Steve and introduces his also rejected friend Rachel Wagner to the newcomer. Gavin exposes to Steve in the refectory the punks, the nerds and the different tribes of the school and he...