Filmography from : Sean S Cunningham
Director :
Trapped Ashes
,
Sean S Cunningham
(segment 'Jibaku'),
Joe Dante
(story segments 'Wraparound'),
John Gaeta
(segment 'My Twin, The Worm'),
Monte Hellman
(segment 'Stanley's Girlfriend'),
Ken Russell
(segment 'The Girl With Golden Breasts'), 2006
...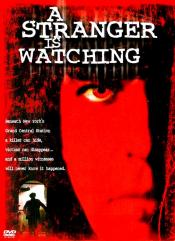 Otages
,
Sean S Cunningham
, 1982
Three years after the brutal rape and murder of a woman in front of her 8 year old daughter, Julie, that man is about to be sentenced to death. But when the now eleven year old and her father's girlfriend Sharon are kidnapped all eyes turn to who might have done this and how. Julie and Sharon are held in the muck of NYC's underground, helpless and unable to escape the frightening clutches of a madman. ...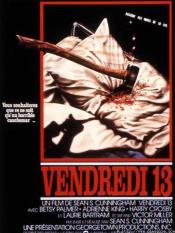 Vendredi 13
,
Sean S Cunningham
, 1980
In 1957, at Camp Crystal Lake, a young boy named Jason Voorhees drowned. In 1958, two camp counselors were murdered. In 1962, fires and bad water thwarted the camp's reopening. Now, in 1979, Steve Christy finally reopens Camp Crystal Lake with the help of a few new counselors. Ignoring the warnings from a local wacko, the murders start once again while a mysterious stalker prowls the area. Is it Revenge that the killer is looking for? Who will...
Writer :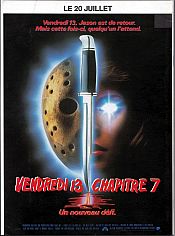 Vendredi 13, chapitre 7: Un nouveau défi
,
John Carl Buechler
, 1988
Lying dormant at the bottom of Camp Crystal Lake, Jason Voorhees is released from his watery grave by a telekinetic girl. And so the killing begins again. Can she use her powers to stop Jason, or is he back for good? ...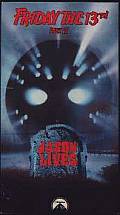 Jason le mort-vivant
,
Tom McLoughlin
, 1986
...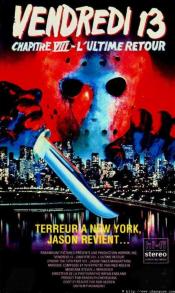 Vendredi 13, chapitre 5: Une nouvelle terreur
,
Danny Steinmann
, 1985
...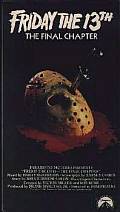 Vendredi 13: Chapitre final
,
Joseph Zito
, 1984
...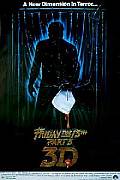 Meurtres en 3 dimensions
,
Steve Miner
, 1982
...

Vendredi 13 - Chapitre 2: Le tueur du vendredi
,
Steve Miner
, 1981
...