Filmography from : Valerie Leon
Actor :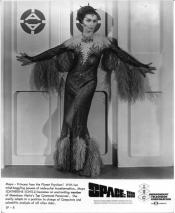 Space: 1999
,
Charles Crichton
(14 episodes, 1975-1976),
Ray Austin
(9 episodes, 1975-1976),
Tom Clegg
(5 episodes, 1976-1977),
David Tomblin
(4 episodes, 1975-1976),
Bob Kellett
(3 episodes, 1975-1976),
Val Guest
(3 episodes, 1976-1977),
Lee H Katzin
(2 episodes, 1975),
Bob Brooks
(2 episodes, 1976-1977),
Peter Medak
(2 episodes, 1976-1977),
Kevin Connor
(2 episodes, 1976),
Robert Lynn
(2 episodes, 1976), 1977
In 1999, Moonbase Alpha, nestled in the Lunar crater Plato, is a scientific research colony and watchdog over silos of atomic waste from Earth stored on the Moon's far side. On September 13, 1999, magnetic energy builds to cause an explosive chain-reaction of the waste, blasting the Moon out of Earth orbit and off the plane of the ecliptic, out of the Solar System. The inhabitants of Moonbase Alpha are unable to return to Earth and must survive...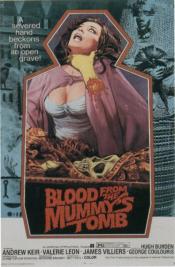 Blood from the Mummy's Tomb
,
Seth Holt
,
Michael Carreras
(uncredited), 1971
On the night before her anniversary, Margaret Fuchs (Valerie Leon) receives an ancient Egyptian ring with a red stone as a birthday gift from her father, Prof. Julian Fuchs (Andrew Keir). Margaret has frequent nightmares about an expedition in Egypt with five members, including her father, finding the tomb of Queen Tera, an evil sorcerer with a severed hand. The members collect the sarcophagus with a totally preserved mummy, the severed hand...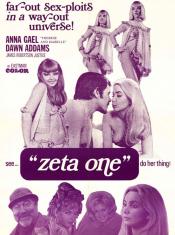 Zeta One
,
Michael Cort
, 1969
A race of topless, large-breasted women from the planet Angvia, in another dimension, come to earth to kidnap women to repopulate their planet....