Filmography from : Velizar Binev
Actor :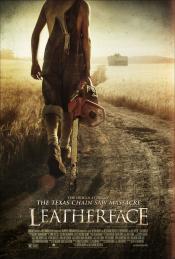 Leatherface
,
Alexandre Bustillo
,
Julien Maury
, 2017
Prequel about teenage Leatherface who escapes from a mental hospital with three other inmates, kidnaps a young nurse and takes her on a road trip from hell. Along the way, they are pursued by an equally deranged lawman out for revenge, one of these teens is destined for tragedy and horrors that will destroy his mind, molding him into the monster we now call Leatherface. ...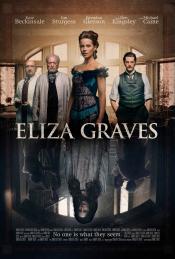 Eliza Graves
,
Brad Anderson
, 2014
A recent medical school grad who takes a position at a mental institution soon finds himself taken with one of his colleagues -- though he has no initial idea of a recent, horrifying staffing change....
Asylum
,
Todor Chapkanov
, 2014
An eleven-person riot squad races to an insane asylum to quell a recent inmate outbreak and hostage situation. They arrive, only to be caught off guard by a sudden barrage of insane patients. When they've finally fought off a wave, two of their squad members are missing, their communications return only static, and the doors are locked. They're trapped. They break up into three teams to track down the lost members. Strange sounds and religious...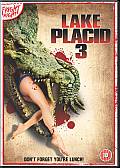 Lake Placid 3
,
Griff Furst
(as GE Furst), 2010
Get ready for a living, feeding nightmare when a swarm of gigantic crocodiles terrorizes a secluded country lake. When local wildlife is brutally mauled and campers are reduced to carcasses, biologist Nathan Bickerman (Colin Ferguson) knows a voracious predator is on the loose. So does a feisty female hunting guide (Yancy Butler) out for her next trophy. As the body count rises, the local sheriff tries to keep things quiet and keep the tourists...
Cyclops
,
Declan O'Brien
, 2008
The corrupt Emperor Tiberius (Academy Award Nominee Eric Roberts) forces his bravest general, Marcus (Broadway star Kevin Stapleton), to subdue the monstrous Cyclops that has been decimating the countryside. Once the Cyclops is brought to the dungeons, Marcus is forced to fight in the gladiatorial games. Eventually, he and the Cyclops become allies and they fight together to defeat the corrupt Emperor and his evil nephew, along with the...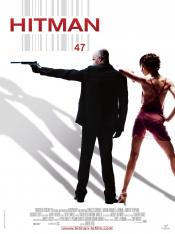 Hitman
,
Xavier Gens
, 2007
...
Hammerhead
,
Michael Oblowitz
, 2005
...
Mansquito
,
Tibor Takács
, 2005
...
Submerged
,
Anthony Hickox
, 2005
...
Man with the Screaming Brain
,
Bruce Campbell
, 2005
Man with the Screaming Brain is a story of greed, betrayal and revenge in a small Bulgarian town. William Cole, wealthy industrialist, winds up with part of his brain replaced by that of a Russian cab driver Yegor. The two couldn't be more different, but they share one thing - both were killed by the same woman. Brought back to life by a mad scientist, William and Yegor form an unlikely partnership to track down their common nemesis. ...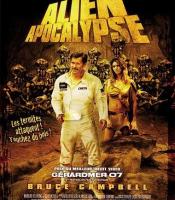 Alien Apocalypse
,
Josh Becker
, 2005
An astronaut doctor Ivan Hood and his fellow astronaut Kelly return from their mission in space to find the world has been taken over by aliens. Now Dr. Ivan Hood and Kelly must lead a revolution to free the human slaves from their alien masters. ...
Puppet Master vs Demonic Toys
,
Ted Nicolaou
, 2004
A group of toymakers seek to use Andre Toulon's formula, now in the hands of Toulon's great-nephew Robert, to give life to a line of killer toys that they plan to unleash on Christmas Eve....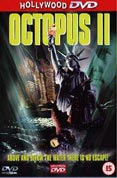 Octopus 2: River of Fear
,
Yossi Wein
, 2001
...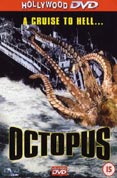 Octopus
,
John Eyres
, 2000
...