Filmography from : Wayne Pere
Actor :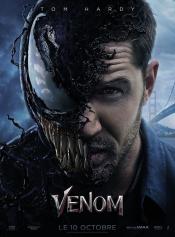 Venom
,
Ruben Fleischer
, 2018
When Eddie Brock acquires the powers of a symbiote, he will have to release his alter-ego "Venom" to save his life....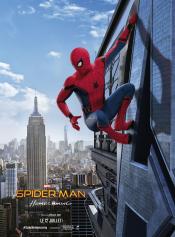 Spider-Man: Homecoming
,
Jon Watts
, 2017
Thrilled by his experience with the Avengers, Peter returns home, where he lives with his Aunt May, under the watchful eye of his new mentor Tony Stark, Peter tries to fall back into his normal daily routine - distracted by thoughts of proving himself to be more than just your friendly neighborhood Spider-Man - but when the Vulture emerges as a new villain, everything that Peter holds most important will be threatened....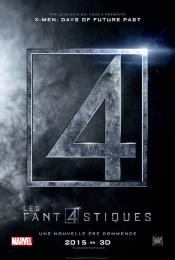 Fantastic Four
,
Josh Trank
,
Stephen E Rivkin
(uncredited), 2015
FANTASTIC FOUR, a contemporary re-imagining of Marvel's original and longest-running superhero team, centers on four young outsiders who teleport to an alternate and dangerous universe, which alters their physical form in shocking ways. Their lives irrevocably upended, the team must learn to harness their daunting new abilities and work together to save Earth from a former friend turned enemy....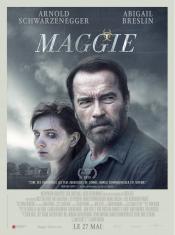 Maggie
,
Henry Hobson
, 2015
A teenage girl in the Midwest becomes infected by an outbreak of a disease that slowly turns the infected into cannibalistic zombies. During her transformation, her loving father stays by her side....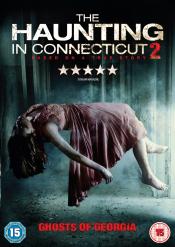 The Haunting in Connecticut 2: Ghosts of Georgia
,
Tom Elkins
, 2013
Shortly after moving into their ideal new home, a couple grows concerned when their young daughter begins encountering mysterious strangers that no one else can see. The couple's greatest fear is realized when they themselves begin to witness terrifying phenomena in and around the house, providing clues that could unlock a chilling mystery that has remained a closely guarded secret for generations. ...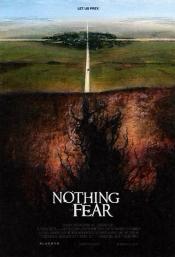 Nothing Left to Fear
,
Anthony Leonardi III
, 2013
When opportunity knocks, a young down-on-their-luck family packs up their home and moves halfway across the country to re-root themselves into an idyllic little town filled with hopes of a better life. What awaits them however is a tale of betrayal and evil beyond any of their worst nightmares. Anchored around the complicated, nuanced relationship of the two teenage sisters, NOTHING TO FEAR takes sibling rivalry to a chilling new dimension of...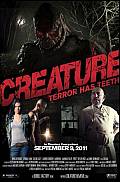 Creature
,
Fred Andrews
(as Fred M Andrews), 2011
An ex-Navy seal, Niles (Mehcad Brooks), his girlfriend, Emily (Serinda Swan), and their friends head out on a road trip to New Orleans. When the group stops at a roadside convenience store owned by Chopper (Sid Haig), they are introduced to the legend of Lockjaw, a creature who is part-man, part-alligator...The legend has it that an inbred local man by the name of Grimley (Daniel Bernhardt) lost his family to a monstrous white alligator and...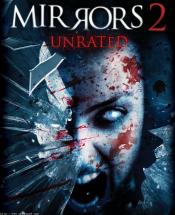 Mirrors 2
,
Víctor García
, 2010
In Mirrors 2 the grisly slaughters continue after a young woman is brutally murdered in front of a mirror that is a portal to the world of the undead. Embarking on a murderous rampage, one by one she stalks the men and women responsible for her horrific death, exacting bloody revenge by dismembering and eviscerating the guilty. They can't run, they can't hide and they can't look in the mirror because inside the mirrors the dead live...
Galaxy Quest
,
Dean Parisot
, 1999
...
Westworld
,
Richard J Lewis
(4 episodes, 2016-2020),
Jonathan Nolan
(3 episodes, 2016-2020),
Frederick EO Toye
(3 episodes, 2016-2018),
Vincenzo Natali
(2 episodes, 2016-2018),
Stephen Williams
(2 episodes, 2016-2018),
Jennifer Getzinger
(2 episodes, 2020),
Jonny Campbell
(1 episode, 2016),
Michelle MacLaren
(1 episode, 2016),
Neil Marshall
(1 episode, 2016),
Uta Briesewitz
(1 episode, 2018),
Lisa Joy
(1 episode, 2018),
Nicole Kassell
(1 episode, 2018),
Tarik Saleh
(1 episode, 2018),
Craig Zobel
(1 episode, 2018),
Paul Cameron
(1 episode, 2020),
Anna Foerster
(1 episode, 2020),
Amanda Marsalis
(1 episode, 2020),
Helen Shaver
(1 episode, 2020), 6
Westworld isn't your typical amusement park. Intended for rich vacationers, the futuristic park allows its visitors to live out their most primal fantasies with the robotic "hosts." However, the robotic hosts have evolved an artificial consciousness that is similar to, yet diverges from, human consciousness. No matter how illicit the fantasy may be, there are no consequences for the park's guests, allowing for any wish to be indulged; but there...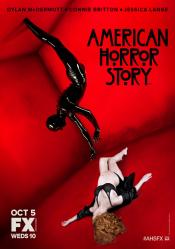 American Horror Story
,
Bradley Buecker
(22 episodes, 2011-2019),
Alfonso Gomez-Rejon
(12 episodes, 2011-2014),
Michael Uppendahl
(9 episodes, 2011-2016),
Loni Peristere
(7 episodes, 2014-2019),
Gwyneth Horder-Payton
(6 episodes, 2016-2019),
Jennifer Lynch
(5 episodes, 2016-2019),
Michael Goi
(4 episodes, 2015-2016),
Ryan Murphy
(3 episodes, 2011-2015),
Michael Lehmann
(3 episodes, 2011-2013),
David Semel
(3 episodes, 2011-2012),
Howard Deutch
(3 episodes, 2013-2014),
Jeremy Podeswa
(2 episodes, 2012-2013),
Michael Rymer
(2 episodes, 2012-2013),
Angela Bassett
(2 episodes, 2016-2017),
John J Gray
(2 episodes, 2019),
Miguel Arteta
(1 episode, 2011),
Tim Hunter
(1 episode, 2011),
John Scott
(1 episode, 2011),
Craig Zisk
(1 episode, 2013),
Anthony Hemingway
(1 episode, 2014),
Nelson Cragg
(1 episode, 2016),
Marita Grabiak
(1 episode, 2016),
Elodie Keene
(1 episode, 2016),
Alexis Ostrander
(1 episode, 2016),
Barbara Brown
(1 episode, 2017),
Rachel Goldberg
(1 episode, 2017),
Liza Johnson
(1 episode, 2017),
Maggie Kiley
(1 episode, 2017),
Jennifer Arnold
(1 episode, 2018),
Sheree Folkson
(1 episode, 2018),
Sarah Paulson
(1 episode, 2018),
Liz Friedlander
(1 episode, 2019),
Mary Wigmore
(1 episode, 2019),
David Petrarca
(1 episode, 2020), 1
A family of three move from Boston to Los Angeles as a means of reconciling their past anguish. They move to a restored mansion, unaware that the home is haunted. ...