Filmography from : Wd Richter
Director :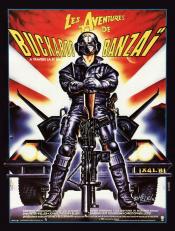 Les aventures de Buckaroo Banzaï à travers la 8e dimension
,
WD Richter
, 1984
Adventurer/surgeon/rock musician Buckaroo Banzai and his band of men, the Hong Kong Cavaliers, take on evil alien invaders from the 8th dimension....
Writer :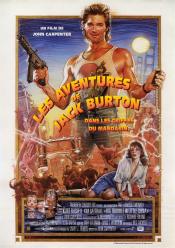 Les aventures de Jack Burton dans les griffes du Mandarin
,
John Carpenter
, 1986
While kung fu warriors and otherworldly spirits battle over the fate of two women, Russell's swaggering idiot manages to knock himself out or underestimate the forces he's dealing with. Jack Burton, a tough-talking, wisecracking truck driver whose hum-drum life on the road takes a sudden supernatural tailspin when his best friend's fiancee is kidnapped. Speeding to the rescue, Jack finds himself deep beneath San Francisco's Chinatown, in a...
Dracula
,
John Badham
, 1979
Romanticized adaptation of Bram Stoker's 1897 classic. Set in 1913 England, the bloodsucking, but handsome, charming and seductive, Count Dracula seeks an immortal bride....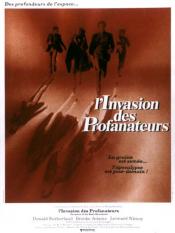 L'invasion des profanateurs
,
Philip Kaufman
, 1978
The first remake of the paranoid infiltration classic moves the setting for the invasion from a small town to the city of San Fransisco and starts as Matthew Bennell notices that several of his friends are complaining that their close relatives are in some way different. When questioned later they themselves seem changed as they deny everything or make lame excuses. As the invaders increase in number they become more open and Bennell, who has by...