Filmography from : Wendy Crewson
Actor :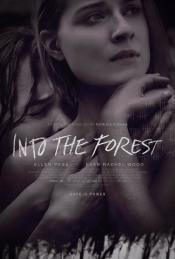 Into the Forest 
,
Patricia Rozema
, 2015
In a world that is increasingly dependent on electricity, a power outage seems like an awful predicament. Mankind is using electricity for the past 140 years, but still, we can't imagine ourselves living in a world deprived of electricity. In such a difficult and dreary situation found themselves a father and his two daughters, after a seemingly normal power outage lingered on, changing the lives of everyone in the region. What was the reason...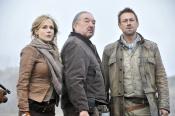 Defiance 
,
Michael Nankin
(13 episodes, 2013-2015),
Allan Kroeker
(4 episodes, 2013-2014),
Andy Wolk
(4 episodes, 2013-2014),
Allan Arkush
(4 episodes, 2014-2015),
Larry Shaw
(4 episodes, 2014-2015),
Omar Madha
(2 episodes, 2013),
Scott Stewart
(2 episodes, 2013),
Mairzee Almas
(2 episodes, 2015),
Félix Enríquez Alcalá
(2 episodes, 2015),
Todd Slavkin
(1 episode, 2013),
Thomas Burstyn
(1 episode, 2015), 2013
The series is set in the near future, where aliens known collectively as Votans have come to Earth seeking a new home after their solar system was destroyed. However, when they reached Earth, they discovered despite a prolonged negotiation with the government on Earth, they were not welcome. Rather than turn away, they began a war with the humans as they are determined to make Earth their new home. During the war, the Votans dropped terraformers...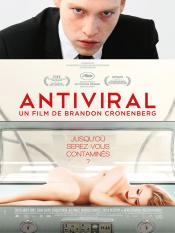 Antiviral 
,
Brandon Cronenberg
, 2012
Antiviral follows Syd March, an employee at a clinic that sells injections of live viruses harvested from sick celebrities to obsessed fans. Biological communion – for a price. Syd also supplies illegal samples of these viruses to piracy groups, smuggling them from the clinic in his own body. When he becomes infected with the disease that kills super sensation Hannah Geist, Syd becomes a target for collectors and rabid fans. He must unravel...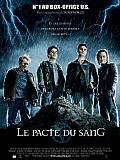 The Covenant
,
Renny Harlin
, 2006
...
Skinwalkers 
,
James Isaac
(as Jim Isaac), 2006
...
The 6th Day
,
Roger Spottiswoode
, 2000
...
What Lies Beneath
,
Robert Zemeckis
, 2000
...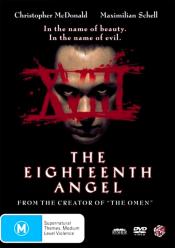 The Eighteenth Angel 
,
William Bindley
, 1997
Mythology and religious dogma are slowly revealed when an attractive young woman is approached by a modeling agency that pulls her into an underworld of priests that are not Christian but rather want to resurrect Satan by collecting the souls of 18 beautiful children....