Filmography from : Wendy Robie
Actor :
The Attic Expeditions
,
Jeremy Kasten
, 2001
Trevor is a young man who has been sentenced to a long stay in a mental hospital after brutally killing his girlfriend. However, the longer Trevor is in stir, the more he wonders if the murder ever really happened, or if it's all just a horrible fantasy implanted in his brain by Dr. Ek, the sinister director of the asylum....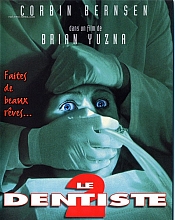 Le Dentiste 2
,
Brian Yuzna
, 1998
Dr. Caine, the murdering dentist from the original movie, has escaped from the mental hospital where he has been since being caught. Hoping to resume a normal life, he makes his way to a quiet Midwestern town under a false name and takes on the responsibilities of the town dentist Things are starting to look up for Caine, until the day when he catches his new love in the arms of someone else. Just as in the first movie, this sends him back over...
Twin Peaks - Les 7 derniers jours de Laura Palmer
,
David Lynch
, 1992
...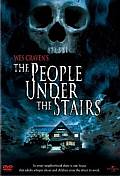 Le sous-sol de la peur
,
Wes Craven
, 1991
A thirteen year old boy nicknamed Fool lives in the ghetto and has found out his family is going to get evicted from their run down apartment. On top of that he learns his Mother is dying of cancer. Fool is persuaded by family friend, Leroy to sneak into the landlords' home to steal a prized coin collection rumored to be in their home. Desperate to help save his Mother's life and the family from being thrown into the streets, Fool goes with...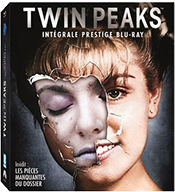 Twin Peaks
,
David Lynch
(6 episodes, 1989-1991),
Lesli Linka Glatter
(4 episodes, 1990-1991),
Caleb Deschanel
(3 episodes, 1990-1991),
Duwayne Dunham
(3 episodes, 1990-1991),
Tim Hunter
(3 episodes, 1990-1991),
Todd Holland
(2 episodes, 1990-1991),
Tina Rathborne
(2 episodes, 1990),
Graeme Clifford
(1 episode, 1990),
Mark Frost
(1 episode, 1990),
Uli Edel
(1 episode, 1991),
James Foley
(1 episode, 1991),
Stephen Gyllenhaal
(1 episode, 1991),
Diane Keaton
(1 episode, 1991),
Jonathan Sanger
(1 episode, 1991), 1990
The body of a young girl (Laura Palmer) is washed up on a beach near the small Washington state town of Twin Peaks. FBI Special Agent Dale Cooper is called in to investigate her strange demise only to uncover a web of mystery that ultimately leads him deep into the heart of the surrounding woodland and his very own soul. ...