Filmography from : William Rot
Director :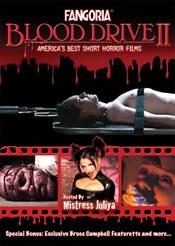 Fangoria: Blood Drive II
,
Adam Barnick
(segment 'Mainstream'),
Erik A Candiani
(segment 'Working Stiff'),
Steve Daniels
(segment 'The Gibbering Horror of Howard Ghormley'),
BC Fourteen
(segment 'Disposer') (as BC Furtney),
Rob Graydon
(segments 'KNB EFX Group Tour', 'Mistress Juliya'),
Jake Hamilton
(segment 'Means to an End'),
Jake Kennedy
(segment 'We All Fall Down'),
Byrd McDonald
(segment 'Host Links'),
Brad Palmer
(segment 'Sawbones'),
William Rot
(segment 'The Journal of Edmond Deyers'),
Paul Solet
(segment 'Means to an End'), 2005
...
Actor :
Rambo II : La Mission
,
George P Cosmatos
, 1985
...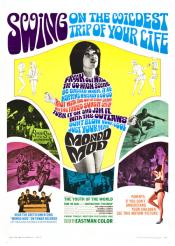 Mondo Mod
,
Peter Perry Jr
(as Peter Perry), 1967
Beginning with the title song, "It's a Mod Mod World" by the Gretschmen, "Mondo Mod" explores West Hollywood, California's famous Sunset Strip in 1966. We journey from discotheques to dirt bike competitions, taking in surfing, karate, go-carting, the Hell's Angels, political protests, pot parties and all the other trappings of the Now Generation. Along the way, we're treated to priceless footage of Pandora's Box, Gazzarri's, the Whisky A Go-Go,...