Filmography from : Yvonne Strahovski
Actor :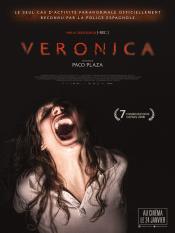 Dexter
,
John Dahl
(16 episodes, 2008-2013),
Steve Shill
(13 episodes, 2006-2013),
Keith Gordon
(10 episodes, 2006-2013),
Marcos Siega
(9 episodes, 2007-2009),
Ernest R Dickerson
(9 episodes, 2008-2013),
Romeo Tirone
(6 episodes, 2009-2013),
Michael Cuesta
(5 episodes, 2006),
Tony Goldwyn
(4 episodes, 2006-2007),
SJ Clarkson
(3 episodes, 2009-2011),
Stefan Schwartz
(3 episodes, 2011-2013),
Robert Lieberman
(2 episodes, 2006),
Nick Gomez
(2 episodes, 2007),
Tim Hunter
(2 episodes, 2008-2009),
Michael Lehmann
(2 episodes, 2011-2012),
Holly Dale
(2 episodes, 2012-2013),
Alik Sakharov
(2 episodes, 2012-2013),
Adam Davidson
(1 episode, 2006),
Jeremy Podeswa
(1 episode, 2007),
Brian Kirk
(1 episode, 2009),
Milan Cheylov
(1 episode, 2010),
Seith Mann
(1 episode, 2011),
Michael C Hall
(1 episode, 2013), 2021
During the day, Dexter Morgan is a jovial employee in the Miami Metropolitan Police Department's crime lab, but his meticulously crafted life masks his true nature. In reality Dexter is a disciplined and murderous psychopath (a self-admitted "monster"), and he slakes his blood lust at night by carefully killing the serial killers he tracks down during the day. Based on the novels (Darkly Dreaming Dexter, Dearly Devoted Dexter and Dexter in the...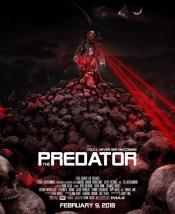 The Predator
,
Shane Black
, 2018
From the outer reaches of space to the small-town streets of suburbia, the hunt comes home. Now, the universe's most lethal hunters are stronger, smarter and deadlier than ever before, having genetically upgraded themselves with DNA from other species. When a young boy accidentally triggers their return to Earth, only a ragtag crew of ex-soldiers and a disgruntled science teacher can prevent the end of the human race. ...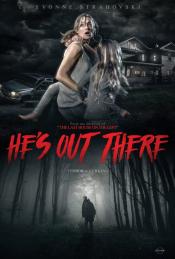 He's Out There
,
Quinn Lasher
, 2018
On vacation at a remote lake house, a mother and her two young daughters must fight for survival after falling into a terrifying and bizarre nightmare conceived by a psychopath....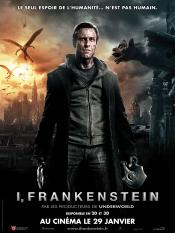 I, Frankenstein
,
Stuart Beattie
, 2014
Set in a dystopic present where vigilant gargoyles and ferocious demons rage in a battle for ultimate power, Victor Frankenstein's creation Adam (Aaron Eckhart) finds himself caught in the middle as both sides race to discover the secret to his immortality....
Killer Elite
,
Gary McKendry
, 2011
When his mentor is taken captive, a retired member of Britain's Elite Special Air Service is forced into action. His mission: kill three assassins dispatched by their cunning leader....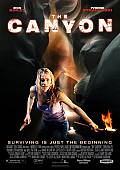 The Canyon
,
Richard Harrah
, 2009
In The Canyon Yvonne Strahovski and Eion Bailey play newlyweds Nick and Lori, who decide to spend their honeymoon frolicking in the wild and wide expanse of the Grand Canyon, a long-time dream destination for the groom. But when a charismatic and mysterious guide arrives, their wedded bliss suddenly turns into a story of survival....
Gone
,
Ringan Ledwidge
, 2006
A contemporary psychological thriller in which a young British couple travelling through the Australian outback become involved with a mysterious and charismatic American whose motive for imposing his friendship upon them becomes increasingly suspect and sinister....