Filmography from : Zhu Zhu
Actor :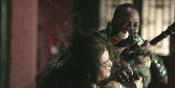 The Man with the Iron Fists
,
RZA
, 2012
In feudal China, a blacksmith who makes weapons for a small village is put in the position where he must defend himself and his fellow villagers....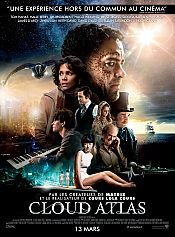 Cloud Atlas
,
Tom Tykwer
,
Lana Wachowski
,
Lilly Wachowski
(as Andy Wachowski), 2012
An exploration of how the actions of individual lives impact one another in the past, present and future, as one soul is shaped from a killer into a hero, and an act of kindness ripples across centuries to inspire a revolution....
Qi jian
,
Hark Tsui
, 2005
In the early 1600's, the Manchurians have taken over sovereignty of China and established the Ching Dynasty. While many nationalist revolts still brew within the martial artists' community, the newly set-up government immediately imposes a Martial Arts Ban, forbidding the practice of martial arts altogether in order to gain control and order. Wind Fire (Sun Hong-Lei), a surrendered military official from the previous dynasty, sees this as an...