Filmography from : Angus Macfadyen
Actor :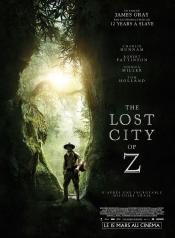 The Lost City of Z
,
James Gray
, 2016
The Lost City of Z tells the incredible true story of British explorer Percy Fawcett, who journeys into the Amazon at the dawn of the 20th century and discovers evidence of a previously unknown, advanced civilization that may have once inhabited the region. Despite being ridiculed by the scientific establishment who regard indigenous populations as "savages," the determined Fawcett - supported by his devoted wife, son and aide de camp returns...

Hirokin
,
Alejo Mo-Sun
, 2012
...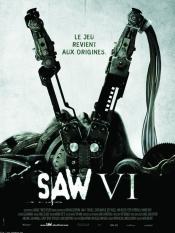 Saw 6
,
Kevin Greutert
, 2009
Special Agent Strahm is dead, and Detective Hoffman has emerged as the unchallenged successor to Jigsaw's legacy. However, when the FBI draws closer to Hoffman, he is forced to set a game into motion, and Jigsaw's grand scheme is finally understood....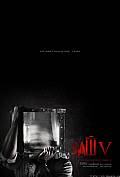 Saw 5
,
David Hackl
, 2008
The sinister plans of Jigsaw continue in this next sequel of the "Saw" movies, with even bigger traps, such as the glass box trap, (which was originally planned to be used in Saw IV, but explored more in Saw V) and life and death situations, all of which we have come to suspect from the "Saw" films. "Saw V" hopes to put the misery out of anxious movie lovers, as it explains what happened to Corbett, the daughter of Lynn Denlon and Jeff Reinhart,...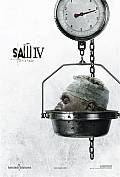 Saw 4
,
Darren Lynn Bousman
, 2007
During the autopsy of John Kramer, the coroner finds a tape inside his stomach and calls Detective Hoffman. Meanwhile, the police find Detective Kerry dead and the SWAT Commander Rigg is absolutely traumatized with the tortured corpse of Kerry and obsessed to save Detective Eric Matthews that has been missing for six months; however Hoffman asks him to take vacations and leave the case. The FBI agents Strahm and Perez join Hoffman's team to...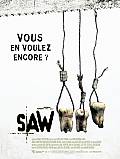 Saw 3
,
Darren Lynn Bousman
, 2006
...
Equilibrium
,
Kurt Wimmer
, 2002
At the end of World War III, the world fell under the control of Father and the Tetragrammaton: a government that outlaws all forms of art and emotion. Citizens are forced to take drugs that eliminate emotions. However, "Sense Offenders": citizens who resist the laws and operate underground are continually at war with the Tetragrammaton. John Preston is a Cleric, an elite super-soldier who's mission is to hunt down and eliminate Sense Offenders...
Braveheart
,
Mel Gibson
, 1995
...