Filmography from : Anne Gwynne
Actor :
La Maison de Frankenstein
,
Erle C Kenton
, 1944
An evil scientist and a hunchback escape from prison and encounter Dracula, the Wolf Man and Frankenstein's Monster. ...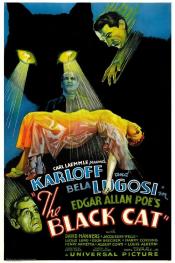 The Black Cat
,
Albert S Rogell
, 1941
Honeymooning in Hungary, Joan and Peter Allison share their train compartment with Dr. Vitus Verdegast, a courtly but tragic man who is returning to the remains of the town he defended before becoming a prisoner of war for fifteen years. When their hotel-bound bus crashes in a mountain storm and Joan is injured, the travellers seek refuge in the home, built fortress-like upon the site of a bloody battlefield, of famed architect Hjalmar Poelzig....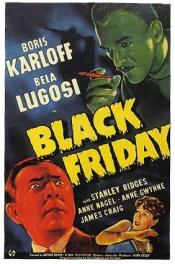 Vendredi 13
,
Arthur Lubin
, 1940
When his friend Professor Kingsley is at deaths door, brain surgeon Dr. Sovac saves his life by means of an illegal operation that transplants part of injured gangster Red Cannon's brain. Unfortunately, the operation has a disastrous Jeckll and Hyde side effect and under certain conditions the persona of Cannon emerges. Sovac soon learns of the duel personality and of half a million dollars the gangster has hidden away. He attempts to find the...