Filmography from : Athena Karkanis
Actor :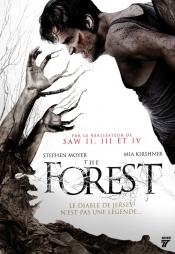 The Forest
,
Darren Lynn Bousman
, 2012
Despite their reluctance, Richard Marlow (Moyer) takes his wife, Cynthia (Kirshner); their young son, Danny; and his teenage daughter, Sadie, to the Pine Barrens for a long weekend of camping and family bonding. As they arrive at the Wharton State Forest, a mutilated deer runs out into the road, nearly colliding with the Marlows' car. Later that evening another bloodied animal falls from a tree. Bad turns to worse when, in the middle of the...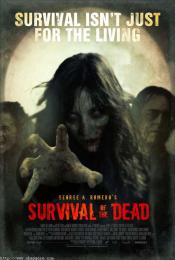 Survival of the Dead
,
George A Romero
, 2009
The dead have risen for less than a week and the world is already like hell. The army has sunk into chaos and some soldiers prefer to desert. They succeed in reaching a small island off North America's coast, a remote place where they hope to live in peace. But what they thought could be an oasis is only a microcosm of the world at war they just left… ...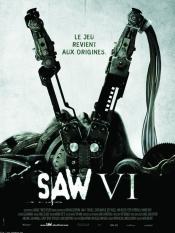 Saw 6
,
Kevin Greutert
, 2009
Special Agent Strahm is dead, and Detective Hoffman has emerged as the unchallenged successor to Jigsaw's legacy. However, when the FBI draws closer to Hoffman, he is forced to set a game into motion, and Jigsaw's grand scheme is finally understood....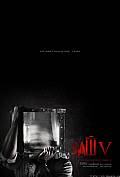 Saw 5
,
David Hackl
, 2008
The sinister plans of Jigsaw continue in this next sequel of the "Saw" movies, with even bigger traps, such as the glass box trap, (which was originally planned to be used in Saw IV, but explored more in Saw V) and life and death situations, all of which we have come to suspect from the "Saw" films. "Saw V" hopes to put the misery out of anxious movie lovers, as it explains what happened to Corbett, the daughter of Lynn Denlon and Jeff Reinhart,...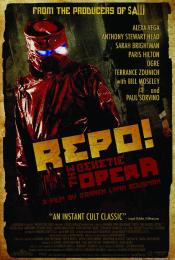 Repo! The Genetic Opera
,
Darren Lynn Bousman
, 2008
Set in the not-so-distant future, the production tells the story of an epidemic of organ failures that devastates the planet, killing tens of millions. As scientists feverishly make plans for a massive organ harvest program, a multi-billion dollar biotech company called GeneCo begins to manufacture salvation- for a price- offering simple payment plans to those lacking the necessary funds to purchase new body parts outright. But all financed...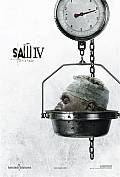 Saw 4
,
Darren Lynn Bousman
, 2007
During the autopsy of John Kramer, the coroner finds a tape inside his stomach and calls Detective Hoffman. Meanwhile, the police find Detective Kerry dead and the SWAT Commander Rigg is absolutely traumatized with the tortured corpse of Kerry and obsessed to save Detective Eric Matthews that has been missing for six months; however Hoffman asks him to take vacations and leave the case. The FBI agents Strahm and Perez join Hoffman's team to...