Filmography from : Bai Ling
Actor :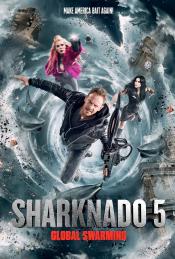 Sharknado 5: Global Swarming
,
Anthony C Ferrante
, 2017
As shark-infested storms grow stronger and more complex, the world braces for the inevitable - a global sharknado. This year, the mission gets personal for chainsaw-wielding leader Fin Shepard and his bionic wife, April, when their young son gets trapped in a sharknado and is transported all over the world. ...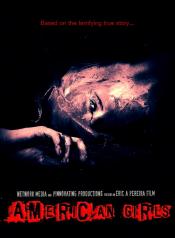 American Girls
,
Eric Pereira
, 2013
Based on horrific true events, American Girls is a dark, nihilistic tale about the abduction, rape and murder of two high school girls and the fallout that nearly decimates a small Mid-Western town as long buried secrets surface when the police begin to put together the pieces of the crime. Using the framework of movies such as The Social Network, American Girls offers no easy answers. Using multiple character points of view, the film presents a...
Blood Shed
,
Patrick Hasson
,
Juan Carlos Saizarbitoria
, 2013
Loosely based on the true events of a homeless loner who moves into a self-storage facility inhabited by a community of bizarre squatters until they are locked in for the night with a deranged female who hunts them down in search of her lost child....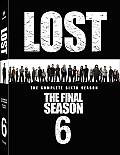 Lost
,
Jack Bender
(39 episodes, 2004-2010),
Stephen Williams
(26 episodes, 2004-2009),
Paul A Edwards
(10 episodes, 2005-2010),
Tucker Gates
(7 episodes, 2004-2010),
Eric Laneuville
(5 episodes, 2005-2008),
Greg Yaitanes
(3 episodes, 2004-2009),
Bobby Roth
(3 episodes, 2007-2010),
Kevin Hooks
(2 episodes, 2004-2005),
JJ Abrams
(2 episodes, 2004),
Daniel Attias
(2 episodes, 2005-2010),
Rod Holcomb
(2 episodes, 2005-2009),
Karen Gaviola
(2 episodes, 2006-2007),
Stephen Semel
(2 episodes, 2008-2010),
Marita Grabiak
(1 episode, 2004),
Michael Zinberg
(1 episode, 2004),
Adam Davidson
(1 episode, 2005),
David Grossman
(1 episode, 2005),
Robert Mandel
(1 episode, 2005),
Alan Taylor
(1 episode, 2005),
Matt Earl Beesley
(1 episode, 2006),
Roxann Dawson
(1 episode, 2006),
Deran Sarafian
(1 episode, 2006),
Paris Barclay
(1 episode, 2007),
Frederick EO Toye
(1 episode, 2007),
Mark Goldman
(1 episode, 2009),
Mario Van Peebles
(1 episode, 2010), 2010
...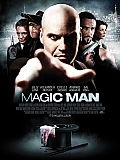 Magic Man
,
Stuart Cooper
(as Roscoe Lever), 2010
Tatiana (Estelle Raskin) and her beautiful girlfriends are on holiday in Las Vegas, City of Illusion. The daughter of a magician's assistant killed tragically during an illusion gone wrong, Tatiana is drawn to Krell Darius' (Billy Zane) extremely popular magic show. Entrancing audience members with the help of his beautiful assistant Samantha (Bai Ling), Darius' charm, wit and magical talent prove difficult for Tatiana to resist. But as she...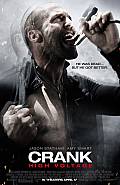 Crank: High Voltage
,
Mark Neveldine
(as Neveldine),
Brian Taylor
(as Taylor), 2009
In this high-octane sequel, hitman Chev Chelios' (Statham) launches himself on an electrifying chase through Los Angeles in pursuit of the Chinese mobster who has stolen his nearly indestructible heart. CRANK: HIGH VOLTAGE is written and directed by Neveldine/Taylor, the duo behind the 2006 hit film CRANK, and the upcoming GAME starring Gerard Butler. Jason Statham (THE TRANSPORTER, THE BANK JOB) returns to star as hitman Chev Chelios....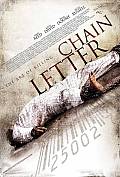 Chain Letter
,
Deon Taylor
, 2009
Six friends receive a mysterious chain letter via text messaging and in their email accounts from a maniac who's hunting down teenagers who fail to forward his online chain letter. Who knew they should take the threats in the chain letter seriously? Or that chain letters using the teens' favorite technologies to track them can kill? This maniacal game pits friend against friend as they race to beat rules that seem impossible to escape. Break the...
Living & Dying
,
Jon Keeyes
, 2007
Two killers turn the tables on a trio of robbers when they find themselves in a hostage situation. Surrounded by the police, the robbers must become the heroes before the killers execute everyone. ...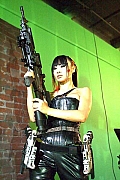 The Gene Generation
,
Pearry Reginald Teo
(as Pearry Teo), 2007
In a futuristic world, Michelle lives everyday battling with DNA Hackers who use their skills to hack into people's bodies and kill them. She is an assassin, battling her past demons and trying to keep her younger and extroverted brother, Jackie, out of trouble. When Jackie gets involved in a petty crime of robbery, he propels himself into the world of DNA Hackers, Shylocks (Loan Sharks) and Gang Fights. Wanting the respect that the world has...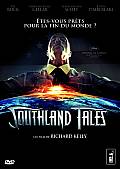 Southland Tales
,
Richard Kelly
, 2006
...
Star Wars: Episode III - Revenge of the Sith
,
George Lucas
, 2005
...
Edmond
,
Stuart Gordon
, 2005
...
Qi jian
,
Hark Tsui
, 2005
In the early 1600's, the Manchurians have taken over sovereignty of China and established the Ching Dynasty. While many nationalist revolts still brew within the martial artists' community, the newly set-up government immediately imposes a Martial Arts Ban, forbidding the practice of martial arts altogether in order to gain control and order. Wind Fire (Sun Hong-Lei), a surrendered military official from the previous dynasty, sees this as an...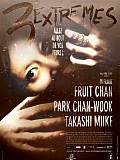 Sam gang 2
,
Fruit Chan
(segment 'Dumplings'),
Takashi Miike
(segment 'Box'),
Chan-wook Park
(segment 'Cut'), 2004
* Dumplings - An aging actress wishing to reclaim her youth goes to a woman who makes dumplings that supposedly have regenerative properties; however, they contain a gruesome secret ingredient. * Cut - A successful film director and his wife are kidnapped by an extra, who forces the director to play his sadistic games. If he fails, his wife's fingers will be chopped off one by one every five minutes. * Box - A soft spoken young...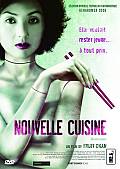 Gau ji
,
Fruit Chan
, 2004
In Hong Kong, Aunt Mei is a cook famous for her home-made rejuvenation dumplings, based on a millenarian recipe prepared with a mysterious ingredient that she brings directly from China. The former TV star Mrs. Li visits Mei aiming her dumplings to recover her youth and become attractive again to her wolf husband Mr. Li. Along the sessions, Mei tells Mrs. Li that she was a gynecologist in China with more than 30,000 abortions along ten years....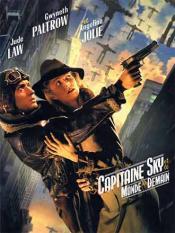 Sky Captain and the World of Tomorrow
,
Kerry Conran
, 2004
After New York City receives a series of attacks from giant flying robots, a reporter teams up with a pilot in search of their origin, as well as the reason for the disappearances of famous scientists around the world....
Siu Lam juk kau
,
Stephen Chow
, 2001
...
The Crow
,
Alex Proyas
, 1994
...