Filmography from : Barbara Steele
Actor :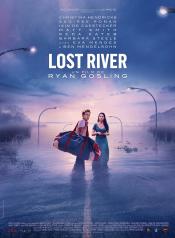 Lost River
,
Ryan Gosling
, 2014
"Lost River" is a dark fairy tale about love, family and the fight for survival in the face of danger. In the virtually abandoned city of Lost River, Billy (Christina Hendricks), a single mother of two, is led into a macabre underworld in her quest to save her childhood home and hold her family together. Her teenage son Bones (Iain De Casestecker) discovers a mystery about the origins of Lost River that triggers his curiosity and sets into...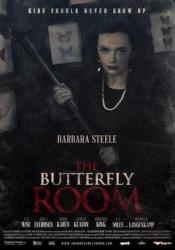 The Butterfly Room
,
Jonathan Zarantonello
, 2012
Alice is an eleven year old girl who entices women in their sixties: by trickeries she makes friend with them, till becoming the cure for their "empty nest syndrome". And once she's become part of their lives, once they can't live without her, she benefits by asking for tips, that gradually become actual fees. A small price to pay to feel like mothers again... But one day she meets the wrong lady: one day she meets Ann. And...
The Silent Scream
,
Denny Harris
, 1979
...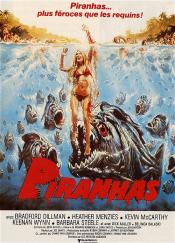 Piranha
,
Joe Dante
, 1978
When flesh-eating piranhas are accidently released into a summer resort's rivers, the guests become their next meal....

Shivers
,
David Cronenberg
, 1975
The residents of a suburban high-rise apartment building are being infected by a strain of parasites that turn them into mindless, sex-crazed fiends out to infect others by the slightest sexual contact....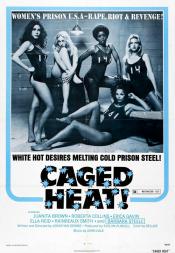 Caged Heat
,
Jonathan Demme
, 1974
A girl is caught in a drug bust and sent to the hoosegow. The iron-handed superintendent takes exception to a skit performed by the girls and takes punitive steps, aided by the sadistic doctor who is doing illegal electroshock experiments and raping drugged prisoners. After a while the prisoners put away their petty differences and plan the Big Prison Escape....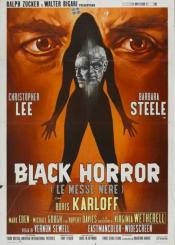 Curse of the Crimson Altar
,
Vernon Sewell
, 1968
When his brother disappears, Robert Manning pays a visit to the remote country house he was last heard from. While his host is outwardly welcoming - and his niece more demonstrably so - Manning detects a feeling of menace in the air with the legend of Lavinia Morley, Black Witch of Greymarsh, hanging over everything. ...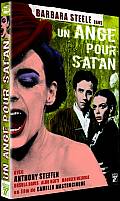 Un angelo per Satana
,
Camillo Mastrocinque
, 1966
...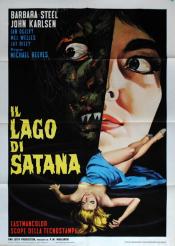 The She Beast
,
Michael Reeves
(as Mike Reeves), 1966
A young woman is driving alongside a lake. She has an accident and the car plunges into the water. Her body is then possessed by the spirit of an 18th-century witch who was killed by local villagers, and is bent on avenging herself on them. ...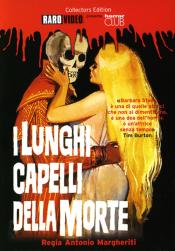 I lunghi capelli della morte
,
Antonio Margheriti
(as Anthony Dawson), 1965
In a 15th-century feudal village, a woman is accused of witchcraft and put to death. Her beautiful older daughter knows the real reason for the execution lies in the lord's sexual desire for her mother. After confronting the lord on the matter, she, too, is killed. A much younger daughter is spared and taken in by her mother's killers. Once she is of age, as a horrible, deadly plague sweeps the land, she marries the lord's worthless son. Then,...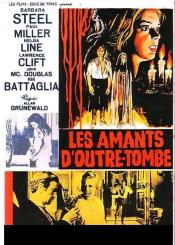 Amanti d'oltretomba
,
Mario Caiano
(as Allen Grünewald) (asAllan Grunewald), 1965
A woman and her lover are tortured and killed by her sadistic husband. The pair return from the grave to seek vengeance....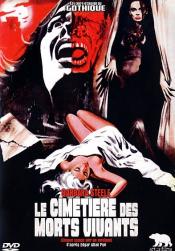 5 tombe per un medium
,
Massimo Pupillo
(as Ralph Zucker), 1965
An attorney arrives at a castle to settle the estate of its recently deceased owner. The owner's wife and daughter reveal that he was someone who was able to summon the souls of ancient plague victims and, in fact, his spirit was roaming the castle at that very moment. Soon occupants of the castle begin to die off in gruesome, violent ways....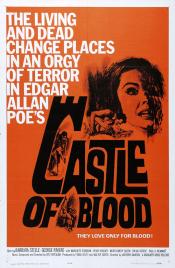 Danza macabra
,
Antonio Margheriti
(as Anthony Dawson),
Sergio Corbucci
(uncredited), 1964
A writer accepts a bet that he cannot spend the night alone in a haunted castle on All Soul's Eve. Once night falls at the castle, several who had been murdered therein return to life, reliving their deaths and seeking to kill the writer for his blood in a vain attempt to stay alive beyond that one night. Barbara Steele, as one of the living dead, tries to aid his escape from the castle....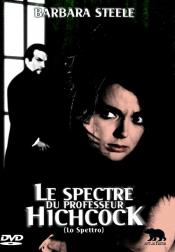 Lo spettro
,
Riccardo Freda
(as Robert Hampton), 1963
A woman and her lover murder her husband, a doctor. Soon, however, strange things start happening, and they wonder if they really killed him, or if he is coming back from the dead to haunt them. ...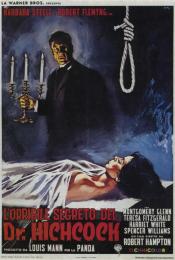 L'orribile segreto del Dr. Hichcock
,
Riccardo Freda
(as Robert Hampton), 1962
The year is 1885, and necrophiliac Dr. Hitchcock likes to drug his wife for sexual funeral games. One day he accidentally administers an overdose and kills her. Several years later he remarries, with the intention of using the blood of his new bride to bring his first wife's rotting corpse back to life. ...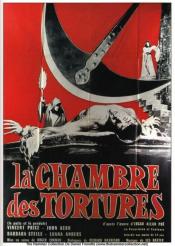 Pit and the Pendulum
,
Roger Corman
, 1961
Francis Barnard goes to Spain, when he hears his sister Elizabeth has died. Her husband Nicholas Medina, the son of the brutest torturer of the Spanish Inquisition, tells him she has died of a blood disease, but Francis finds this hard to believe. After some investigating he finds out that it was extreme fear that was fatal to his sister and that she may have been buried alive! Strange things then start to happen in the Medina castle....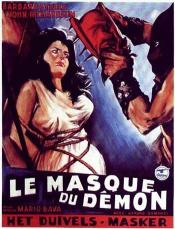 La maschera del demonio
,
Mario Bava
, 1960
A vengeful witch and her fiendish servant return from the grave and begin a bloody campaign to possess the body of the witch's beautiful look-alike descendant. Only the girl's brother and a handsome doctor stand in her way....