Filmography from : Ben Barnes
Actor :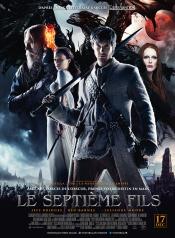 Seventh Son
,
Sergei Bodrov
(as Sergey Bodrov), 2014
In a time long past, an evil is about to be unleashed that will reignite the war between the forces of the supernatural and humankind once more. Master Gregory (Jeff Bridges) is a knight who had imprisoned the malevolently powerful witch Mother Malkin (Julianne Moore) centuries ago. But now she has escaped and is seeking vengeance. Summoning her followers of every incarnation, Mother Malkin is preparing to unleash her terrible wrath on an...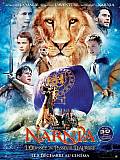 The Chronicles of Narnia: The Voyage of the Dawn Treader
,
Michael Apted
, 2010
Lucy and Edmund Pevensie return to Narnia with their cousin Eustace where they meet up with Prince Caspian for a trip across the sea aboard the royal ship The Dawn Treader. Along the way they encounter dragons, dwarves, merfolk, and a band of lost warriors before reaching the edge of the world....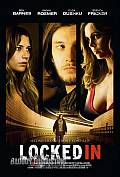 Locked In
,
Suri Krishnamma
, 2010
The story moves through the lives of two fragile yet determined people and maps a private geography of love, loss and ultimate redemption. Josh leaves his advertising career at its peak, everyone wants either to be him or to have him. Then he walks away from it all, the money, recognition and the life. A car accident will leave his daughter in a strange coma and when everyone has given up she starts communicating with him, or is he going mad?...

Dorian Gray
,
Oliver Parker
, 2009
Based on the classic novel by Oscar Wilde, Dorian Gray tells the story of a strikingly beautiful young man named Dorian (Ben Barnes). He arrives in Victorian London and is swept into a social whirlwind by the charismatic Henry Wotton (Colin Firth), who introduces Dorian to the hedonistic pleasures of the city. When a portrait of Dorian is unveiled, such is it's beauty that he makes a pledge: he would give anything to stay as he is in the picture...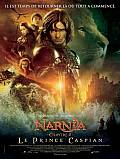 The Chronicles of Narnia: Prince Caspian
,
Andrew Adamson
, 2008
...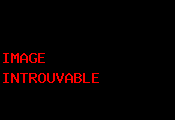 Stardust
,
Matthew Vaughn
, 2007
...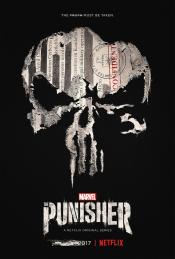 The Punisher
,
Andy Goddard
(2 episodes, 2017),
Tom Shankland
(2 episodes, 2017),
Jeremy Webb
(2 episodes, 2017),
Antonio Campos
(1 episode, 2017),
Kevin Hooks
(1 episode, 2017),
Marc Jobst
(1 episode, 2017),
Jim O'Hanlon
(1 episode, 2017),
Kari Skogland
(1 episode, 2017),
Stephen Surjik
(1 episode, 2017),
Dearbhla Walsh
(1 episode, 2017),
Jet Wilkinson
(1 episode, 2017),
Jamie M Dagg
(1 episode, 2019),
Alex Garcia Lopez
(1 episode, 2019),
Salli Richardson-Whitfield
(1 episode, 2019), 7
After exacting revenge on those responsible for the death of his wife and children, Frank Castle (Jon Bernthal) uncovers a conspiracy that runs far deeper than New York's criminal underworld. Now known throughout the city as The Punisher, he must discover the truth about injustices that affect more than his family alone....