Filmography from : Ben Frommer
Actor :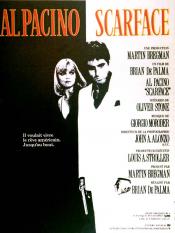 Scarface
,
Brian De Palma
, 1983
Tony Montana manages to leave Cuba during the Mariel exodus of 1980. He finds himself in a Florida refugee camp but his friend Manny has a way out for them: undertake a contract killing and arrangements will be made to get a green card. He's soon working for drug dealer Frank Lopez and shows his mettle when a deal with Colombian drug dealers goes bad. He also brings a new level of violence to Miami. Tony is protective of his younger sister but...
Psycho II
,
Richard Franklin
, 1983
...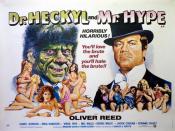 Dr. Heckyl and Mr. Hype
,
Charles B Griffith
, 1980
An ugly, misshapen podiatrist ingests a formula made by a colleague and turns into a handsome, devil-may-care (but violent) ladies' man....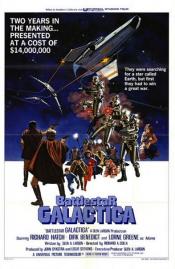 Battlestar Galactica
,
Rod Holcomb
(5 episodes, 1978-1979),
Christian I Nyby II
(5 episodes, 1978),
Alan J Levi
(3 episodes, 1978),
Daniel Haller
(3 episodes, 1979),
Donald P Bellisario
(2 episodes, 1978-1979),
Vince Edwards
(2 episodes, 1978),
Richard A Colla
(1 episode, 1978),
Winrich Kolbe
(1 episode, 1979), 1979
The last major Colonial fighter carrier leads a makeshift fleet of human refugees on a desperate search for the legendary planet Earth. ...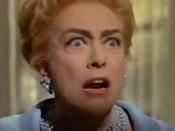 Pilot
,
Boris Sagal
(segment 'The Cemetery'),
Barry Shear
(segment 'Escape Route'),
Steven Spielberg
(segment 'Eyes'), 1969
In the pilot of the television series _"Night Gallery" (1970)_ , Rod Serling introduces three separate paintings, each with its own story of uncanny vengeance against evil to tell. The first, "The Cemetery", involves a black sheep nephew (Roddy McDowall) who murders his rich uncle to inherit his fortune - both much to the detriment of the uncle's butler (Ossie Davis) - only to find that vengeance extends beyond the grave. In the second story,...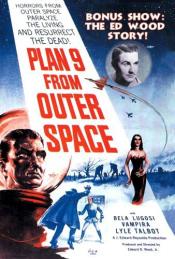 Plan 9 from Outer Space
,
Edward D Wood Jr
, 1959
In California, an old man (Bela Lugosi) grieves the loss of his wife (Vampira) and on the next day he also dies. However, the space soldier Eros and her mate Tanna use an electric device to resurrect them both and the strong Inspector Clay (Tor Johnson) that was murdered by the couple. Their intention is not to conquer Earth but to stop mankind from developing the powerful bomb "Solobonite" that would threaten the universe. When the population...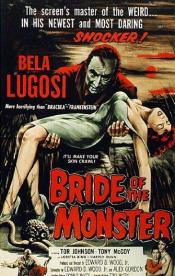 Bride of the Monster
,
Edward D Wood Jr
, 1955
An mad doctor attempts to create atomic supermen....