Filmography from : Betsy Russell
Actor :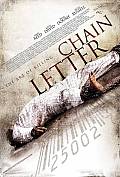 Chain Letter
,
Deon Taylor
, 2010
Six friends receive a mysterious chain letter via text messaging and in their email accounts from a maniac who's hunting down teenagers who fail to forward his online chain letter. Who knew they should take the threats in the chain letter seriously? Or that chain letters using the teens' favorite technologies to track them can kill? This maniacal game pits friend against friend as they race to beat rules that seem impossible to escape. Break the...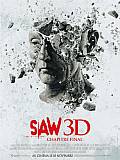 Saw 3D: Chapitre final
,
Kevin Greutert
, 2010
As a deadly battle rages over Jigsaw's brutal legacy, a group of Jigsaw survivors gathers to seek the support of self-help guru and fellow survivor Bobby Dagen, a man whose own dark secrets unleash a new wave of terror... The first theatrical feature to be shot exclusively on the cutting-edge SI-3D digital camera system, SAW VII 3D brings the horrifying games of Jigsaw to life like never before. ...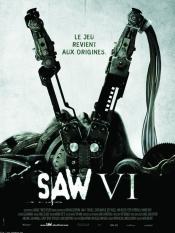 Saw 6
,
Kevin Greutert
, 2009
Special Agent Strahm is dead, and Detective Hoffman has emerged as the unchallenged successor to Jigsaw's legacy. However, when the FBI draws closer to Hoffman, he is forced to set a game into motion, and Jigsaw's grand scheme is finally understood....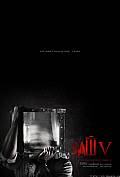 Saw 5
,
David Hackl
, 2008
The sinister plans of Jigsaw continue in this next sequel of the "Saw" movies, with even bigger traps, such as the glass box trap, (which was originally planned to be used in Saw IV, but explored more in Saw V) and life and death situations, all of which we have come to suspect from the "Saw" films. "Saw V" hopes to put the misery out of anxious movie lovers, as it explains what happened to Corbett, the daughter of Lynn Denlon and Jeff Reinhart,...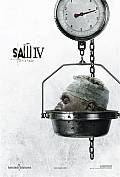 Saw 4
,
Darren Lynn Bousman
, 2007
During the autopsy of John Kramer, the coroner finds a tape inside his stomach and calls Detective Hoffman. Meanwhile, the police find Detective Kerry dead and the SWAT Commander Rigg is absolutely traumatized with the tortured corpse of Kerry and obsessed to save Detective Eric Matthews that has been missing for six months; however Hoffman asks him to take vacations and leave the case. The FBI agents Strahm and Perez join Hoffman's team to...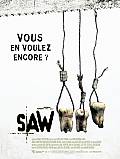 Saw 3
,
Darren Lynn Bousman
, 2006
...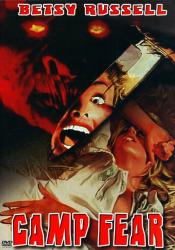 Camp Fear
,
Thomas Edward Keith
(as Thom E Keith), 1991
Some sorority sisters opt for camping in the woods with a handsome professor instead of a Palm Springs spring break. However, their orgy is interrupted when some Druids find them and decide they need to sacrifice them to prevent the apocalypse at the start of the new millennium....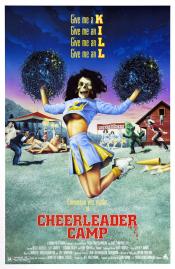 Poupées de chair
,
John Quinn
, 1988
An unknown killer is killing off the members of a small cheerleader group at a remote cheerleader training camp....