Filmography from : Cameron Bright
Actor :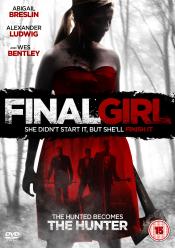 Final Girl
,
Tyler Shields
, 2015
Loner Veronica is new to school, shy and vulnerable the perfect target for a group of teenage boys who lure girls into the woods to hunt and kill them for sport. It's only after they get her alone that she turns the tables on them, escaping and revealing she's armed and knows how to defend herself. Little do they know, Veronica is an assassin-in-training, and she's chosen killing these boys as her final test. When the dust clears, Veronica...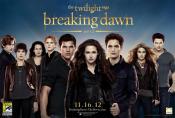 The Twilight Saga: Breaking Dawn - Part 2
,
Bill Condon
, 2012
After the birth of Renesmee, the Cullens gather other vampire clans in order to protect the child from a false allegation that puts the family in front of the Volturi....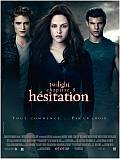 The Twilight Saga: Eclipse
,
David Slade
, 2010
...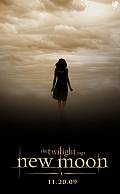 The Twilight Saga: New Moon
,
Chris Weitz
, 2009
In the second installment of Stephenie Meyer's phenomenally successful TWILIGHT series, the romance between mortal and vampire soars to a new level as BELLA SWAN (Kristen Stewart) delves deeper into the mysteries of the supernatural world she yearns to become part of - only to find herself in greater peril than ever before. Following Bella's ill-fated 18th birthday party, EDWARD CULLEN (Robert Pattinson) and his family abandon the town of...

Walled In
,
Gilles Paquet-Brenner
, 2009
Sam is young, smart and beautiful, but she's no ordinary woman, she's a demolition expert, usually considered as a man's job. This job should have been very easy: conduct a structural analysis on a building located in the remote Scottish swamps, a necessary step before demolition. The building was supposed to be empty upon her arriving. But strangely there are still a few lingering tenants, amongst them the caretaker and her 15 year old boy. The...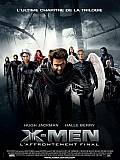 X-Men: The Last Stand
,
Brett Ratner
, 2006
...
Ultraviolet
,
Kurt Wimmer
, 2006
...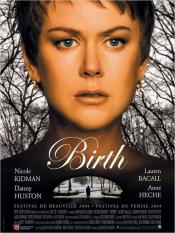 Birth
,
Jonathan Glazer
, 2004
...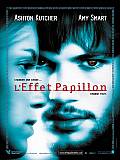 The Butterfly Effect
,
Eric Bress
,
J Mackye Gruber
, 2004
Evan Treborn grows up in a small town with his single, working mother and his friends. He suffers from memory blackouts where he suddenly finds himself somewhere else, confused. Evan's friends and mother hardly believe him, thinking he makes it up just to get out of trouble. As Evan grows up he has less of these blackouts until he seems to have recovered. Since the age of seven he has written a diary of his blackout moments so he can remember...