Filmography from : Carlo Ludovico Bragaglia
Director :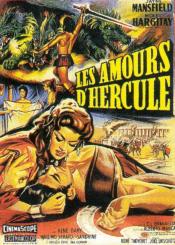 Gli amori di Ercole
,
Carlo Ludovico Bragaglia
, 1960
While Hercules is away, his people and the woman he loves are killed by the king of Ecalia. Hercules goes to Ecalia to revenge his dead. When he arrives in Ecalia he finds that the king is dead and queen Dianira reigns. He saves her and falls for her, but Dianira has been promised to Acheloo. His deed became more and more hard among Licos's conspiracy, the Amazons, the Hydra and other monsters......