Filmography from : Christopher Stone
Actor :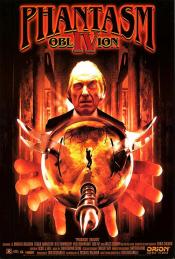 Phantasm IV
,
Don Coscarelli
, 1998
Taking off immediately where the last one ended, in this episode Mike travels across dimensions and time fleeing from the Tall Man, at the same time he tries to find the origins of his enemy, and what really happened the night that his brother died. Meanwhile, Reggie (accompanied by a beauty he picked up on the road) battles the spheres and the undead in a quest to find Mike before the Tall Man can complete his transformation....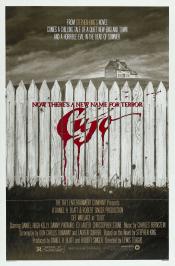 Cujo
,
Lewis Teague
, 1983
Donna Trenton is a frustrated suburban housewife whose life is a turmoil after her husband learns about her having an affair. Brett Camber is a young boy whose only companion is a Saint-Bernard named "Cujo", who in turn is bitten by a rabid bat. Whilst Vic, Donna's husband is away on business, and thinking over his marital troubles, Donna and her 5-year-old son Tad take her Pinto to Brett Cambers' dad's car shop... the car fails, and "Cujo" is...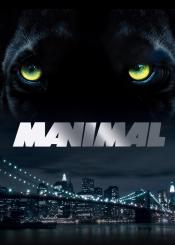 Manimal
,
Daniel Haller
(2 episodes, 1983),
Russ Mayberry
(2 episodes, 1983),
Charles Bail
(1 episode, 1983),
Georg Fenady
(1 episode, 1983),
Sidney Hayers
(1 episode, 1983),
Leslie H Martinson
(1 episode, 1983), 1983
A man who can change himself into any animal fights crime....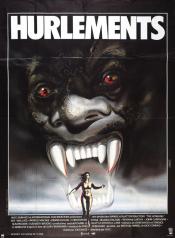 Hurlements
,
Joe Dante
, 1981
Television newswoman Karen White takes some much-needed time off after a traumatic incident with a serial killer. Hoping to conquer her inner demons, she heads for The Colony, a secluded retreat where the creepy residents are a little too eager to make her feel at home. Also, there seems to be a bizarre connection between Eddie Quist and this supposedly safe haven. And when, after nights of being tormented by unearthly cries, Karen ventures into...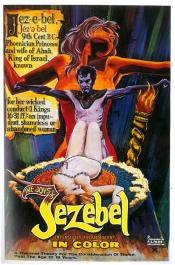 The Joys of Jezebel
,
Peter Perry Jr
(as AP Stootsberry), 1970
Satan lets Jezebel return to earth to deliver the soul of a blonde virgin named Rachel by taking over her body. However, Jezebel gets more than she bargained for....