Filmography from : Dakota Fanning
Actor :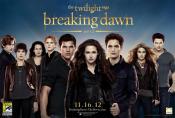 Twilight: Chapitre 5 - Révélation, 2e partie
,
Bill Condon
, 2012
After the birth of Renesmee, the Cullens gather other vampire clans in order to protect the child from a false allegation that puts the family in front of the Volturi....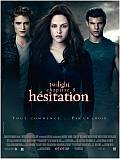 Twilight: chapitre 3 - Hésitation
,
David Slade
, 2010
...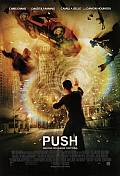 Push
,
Paul McGuigan
, 2009
The action packed sci-fi thriller involves a group of young American ex-pats with telekinetic and clairvoyant abilities, hiding from a clandestine U.S. government agency. They must utilize their different talents and band together for a final job enabling them to escape the agency forever....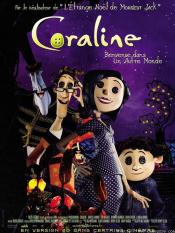 Coraline
,
Henry Selick
, 2009
A young girl (Fanning) walks through a secret door in her new home and discovers an alternate version of her life. On the surface, this parallel reality is eerily similar to her real life – only much better. But when her adventure turns dangerous, and her counterfeit parents (including Other Mother [Hatcher]) try to keep her forever, Coraline must count on her resourcefulness, determination, and bravery to get back home – and save her family....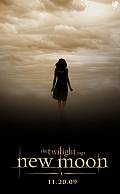 Twilight: Chapitre 2 - Tentation
,
Chris Weitz
, 2009
In the second installment of Stephenie Meyer's phenomenally successful TWILIGHT series, the romance between mortal and vampire soars to a new level as BELLA SWAN (Kristen Stewart) delves deeper into the mysteries of the supernatural world she yearns to become part of - only to find herself in greater peril than ever before. Following Bella's ill-fated 18th birthday party, EDWARD CULLEN (Robert Pattinson) and his family abandon the town of...
Le secret de Lily Owens
,
Gina Prince-Bythewood
, 2008
Set in South Carolina in 1964, this is the tale of Lily Owens a 14 year-old girl who is haunted by the memory of her late mother. To escape her lonely life and troubled relationship with her father, Lily flees with Rosaleen, her caregiver and only friend, to a South Carolina town that holds the secret to her mother's past. Taken in by the intelligent and independent Boatwright sisters, Lily finds solace in their mesmerizing world of beekeeping....
Trouble jeu
,
John Polson
, 2005
...
La Guerre des mondes
,
Steven Spielberg
, 2005
...