Filmography from : David Fox
Actor :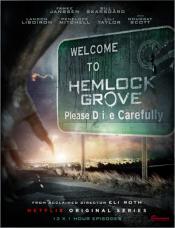 Hemlock Grove
,
David Straiton
(6 episodes, 2013-2015),
Deran Sarafian
(6 episodes, 2013),
Russell Lee Fine
(3 episodes, 2015),
TJ Scott
(2 episodes, 2013),
David Semel
(2 episodes, 2013),
Peter Cornwell
(2 episodes, 2014),
Eli Roth
(1 episode, 2013),
Billy Gierhart
(1 episode, 2014),
Sanaa Hamri
(1 episode, 2014),
Vincenzo Natali
(1 episode, 2014),
David Petrarca
(1 episode, 2014),
Floria Sigismondi
(1 episode, 2014),
Spencer Susser
(1 episode, 2014),
Jon Amiel
(1 episode, 2015),
Coky Giedroyc
(1 episode, 2015),
Marc Jobst
(1 episode, 2015),
Jim O'Hanlon
(1 episode, 2015),
Carl Tibbetts
(1 episode, 2015), 2015
A teenage girl is brutally murdered, sparking a hunt for her killer. But in a town where everyone hides a secret, will they find the monster among them?...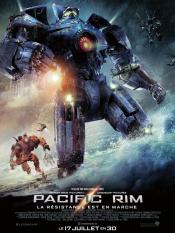 Pacific Rim
,
Guillermo del Toro
, 2013
When legions of monstrous creatures, known as Kaiju, started rising from the sea, a war began that would take millions of lives and consume humanity's resources for years on end. To combat the giant Kaiju, a special type of weapon was devised: massive robots, called Jaegers, which are controlled simultaneously by two pilots whose minds are locked in a neural bridge. But even the Jaegers are proving nearly defenseless in the face of the...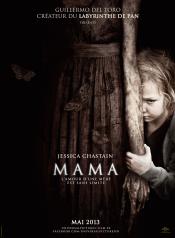 Mama
,
Andy Muschietti
, 2013
Guillermo del Toro presents Mama, a supernatural thriller that tells the haunting tale of two little girls who disappeared into the woods the day that their parents were killed. When they are rescued years later and begin a new life, they find that someone or something still wants to come tuck them in at night....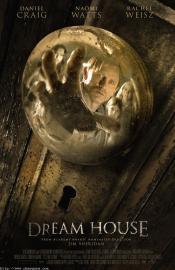 Dream House
,
Jim Sheridan
, 2011
A couple (Craig and Weisz) relocate their family to a quaint New England town. But as they settle into their new life, they discover their perfect home was the murder scene of a mother and her children. And the entire city believes it was at the hands of the husband, who survived. When Will investigates the tragedy, his only lead comes from Ann Paterson (Naomi Watts), a neighbor who was close to the family that died. As Will and Ann piece...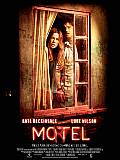 Vacancy
,
Nimród Antal
, 2007
...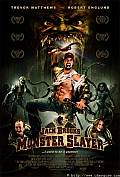 Jack Brooks: Monster Slayer
,
Jon Knautz
, 2007
After witnessing the brutal murder of his family, Jack Brooks (Trevor Matthews) is left with an unquenchable fury and emotions he is constantly trying to keep under control. Years later, working as a local plumber and struggling to keep any relationship together, Jack's life is rapidly heading towards a downward spiral. One night, while fixing his college professor's (Robert Englund) water system, an ancient demon is awakened and the...
Sweeney Todd
,
David Moore
, 2006
A BBC adaptation of the classic tale of the 19th century demon barber of Fleet Street, London, who cuts the throats of his unsuspecting clients in his shop. ...
Population 436
,
Michelle MacLaren
, 2006
While traveling to Rockwell Falls in an assignment of the US Census Bureau, the surveyor from Chicago Steve Kady has two flat tires nearby the small town. The local Deputy Bobby Caine brings him to the town and the Mayor Grateman lodges him in a farm, where the gorgeous Courtney Lovett lives with her mother. Steve finds that Rockwell Falls, considered by the locals as the most perfect place on Earth, has the same population since 1860 and sooner...