Filmography from : Doug Stone
Actor :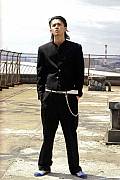 Kurôzu zero
,
Takashi Miike
, 2007
...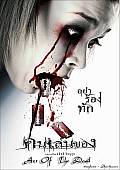 Khon len khong
,
Tanit Jitnukul
, 2004
...
Debiruman
,
Hiroyuki Nasu
, 2004
The weak teenager Akira Fudô has been protected by his best friend Ryô Asuka since they were children. When Akira's parents die in an accident, the family Makimura brings him to live with them, and Akira falls in love for the gorgeous Miki Makimura. When the father of Ryô accidentally opens a gate to hell in Antarctica, demons are released, merging with humans to survive. Akira hosts Aman and becomes Devilman but keeping his humanity while...
Chakushin ari
,
Takashi Miike
, 2003
...
Sky High
,
Ryûhei Kitamura
, 2003
A serial-murderer is removing his victims hearts and taking them with him. Kanzaki is a detective on the case. The day he is due to be married his fiancé, Mina, is killed displaying the same MO as the other victims. He discovers geneticist, Kudo, and Rei, his evil "secretary" to be the killers. When they have six hearts they will be able to summon demons from beyond the 'Gate of Rage' to grant any wish, but darkness will fall upon the earth....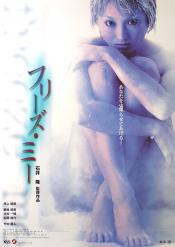 Furîzu mî
,
Takashi Ishii
, 2000
Chihiro is raped by three men and it is captured on video camera. She leaves her hometown and prepares to marry a colleague five years later, when one of the rapists arrives and says the others are on their way. He behaves like her long-lost lover and mistreats her again. Chihiro takes revenge, kills him and puts him in a freezer. The other rapists are awaiting a similar fate... ...
Juyuso seubgyuksageun
,
Sang-Jin Kim
, 1999
A quartet of disaffected Korean youths have robbed a Seoul gas station. Later, while hanging out in a Chinese noodle shop, they decide to rob the same gas station. After taking the gas station over, their wacky antics ensue; forcing the manager to sing, kidnapping customers that complain about the service, and staging fist-fights between street gang members and gas station employees; all of these reflect their own gripes against society....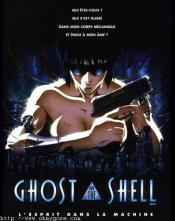 Kôkaku Kidôtai
,
Mamoru Oshii
, 1995
The year is 2029. The world has become intensively information oriented and humans are well-connected to the network. Crime has developed into a sophisticated stage by hacking into the interactive network. To prevent this, Section 9 is formed. These are cyborgs with incredible strengths and abilities that can access any network on Earth....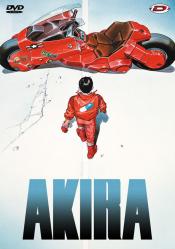 Akira
,
Katsuhiro Ôtomo
(supervising director), 1988
...