Filmography from : Edrick Browne
Actor :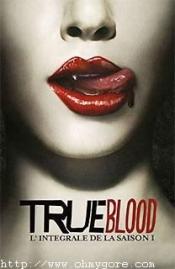 True Blood
,
Michael Lehmann
(15 episodes, 2008-2013),
Scott Winant
(13 episodes, 2008-2014),
Daniel Minahan
(8 episodes, 2008-2012),
Howard Deutch
(5 episodes, 2013-2014),
John Dahl
(4 episodes, 2008-2010),
Michael Ruscio
(4 episodes, 2009-2013),
Anthony Hemingway
(3 episodes, 2008-2013),
Alan Ball
(3 episodes, 2008),
Lesli Linka Glatter
(3 episodes, 2010-2012),
David Petrarca
(3 episodes, 2010-2012),
Romeo Tirone
(3 episodes, 2011-2013),
Stephen Moyer
(3 episodes, 2012-2014),
Daniel Attias
(3 episodes, 2012-2013),
Nick Gomez
(1 episode, 2008),
Nancy Oliver
(1 episode, 2008),
Marcos Siega
(1 episode, 2008),
Michael Cuesta
(1 episode, 2009),
Adam Davidson
(1 episode, 2009),
Jeremy Podeswa
(1 episode, 2011),
Gregg Fienberg
(1 episode, 2014),
Simon Jayes
(1 episode, 2014),
Angela Robinson
(1 episode, 2014),
Lee Rose
(1 episode, 2014),
Jesse Warn
(1 episode, 2014), 2014
The series follows Sookie Stackhouse, a barmaid living in Louisiana who can read people's minds, and how her life is turned upside down when the Vampire Bill, walks into her place of employment two years after vampires 'came out of the coffin' on national television....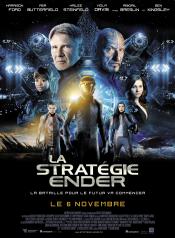 Ender's Game
,
Gavin Hood
, 2013
In the near future, a hostile alien race called the Formics have attacked Earth. If not for the legendary heroics of International Fleet Commander Mazer Rackham (Ben Kingsley), all would have been lost. In preparation for the next attack, the highly esteemed Colonel Hyrum Graff (Harrison Ford) and the International Military are training only the best young minds to find the future Mazer. Ender Wiggin (Asa Butterfield), a shy but strategically...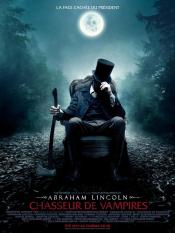 Abraham Lincoln: Vampire Hunter
,
Timur Bekmambetov
, 2012
At the age of 9, Abraham Lincoln witnesses his mother being killed by a vampire, Jack Barts. Some 10 years later, he unsuccessfully tries to eliminate Barts but in the process makes the acquaintance of Henry Sturgess who teaches him how to fight and what is required to kill a vampire. The quid pro quo is that Abe will kill only those vampires that Henry directs him to. Abe relocates to Springfield where he gets a job as a store clerk while he...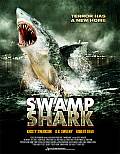 Swamp Shark
,
Griff Furst
(as GE Furst), 2011
Open on gorgeous swamplands of the Atchafalaya Basin in the summer. Lots of beautiful teens are at the beach the weekend before Gator Fest. That night an animal smuggling deal goes wrong and a large sea creature escapes into a swampy backwoods river. At the McDaniel's "Gator Shack" restaurant, a local, Jackson is drunk, and gets mangled to bits. The town sheriff blames the carnage on the McDaniel's "escaped" pack of gators and tries hauling them...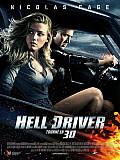 Drive Angry
,
Patrick Lussier
, 2011
In the newest 3D action-adventure from the director of MY BLOODY VALENTINE, DRIVE ANGRY stars Nicolas Cage as Milton, a hardened felon who has broken out of hell for one last chance at redemption. Intent on stopping a vicious cult who murdered his daughter, he has three days to stop them before they sacrifice her baby beneath a full moon. He's joined by Piper (Amber Heard) – a young, sexy waitress who liberates her ex-boyfriend's cherry-red...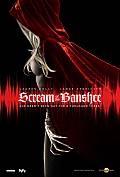 Scream of the Banshee
,
Steven C Miller
, 2011
When a college professor opens up a strange, ornate box discovered in the basement of a University, she and her students hear a horrifying scream belonging to a bloodthirsty banshee. They're relieved when it stops, but that scream insidiously begins to haunt all that heard it in strange and surreal ways. At first dismissing the Irish folklore that if you hear a banshee scream, you will die, they soon discover the folklore is truer than they...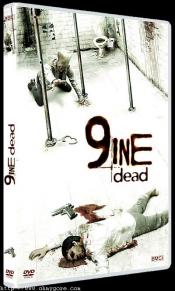 Nine Dead
,
Chris Shadley
(as Christopher Shadley), 2010
Communication is the key to the survival for nine strangers who have been kidnapped by a masked gunman and told that one of them will die every ten minutes until they discover how they are all connected. Who of the nine lives and who dies?...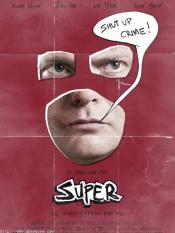 Super
,
James Gunn
, 2010
After his wife falls under the influence of a drug dealer, an everyday guy transforms himself into Crimson Bolt, a superhero with the best intentions, though he lacks for heroic skills. ...
Fight or Flight
,
George Mendeluk
, 2010
...