Filmography from : Eric Taylor
Writer :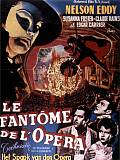 Le fantôme de l'opéra
,
Arthur Lubin
, 1943
Pit violinist Claudin hopelessly loves rising operatic soprano Christine Dubois (as do baritone Anatole and police inspector Raoul) and secretly aids her career. But Claudin loses both his touch and his job, murders a rascally music publisher in a fit of madness, and has his face etched with acid. Soon, mysterious crimes plague the Paris Opera House, blamed on a legendary "phantom" whom none can find in the mazes and catacombs. But both of...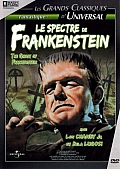 Le spectre de Frankenstein
,
Erle C Kenton
, 1942
The undead Monster and the wily Ygor have survived another mob of angry villagers. Needing help to restore the Monster's strength, Ygor brings his hulking friend to Ludwig Frankenstein, the original doctor's son. Ludwig has built a life and a reputation for himself in another town, far from the stigma and shame that his father and brother brought on the family. Ygor blackmails him. The good Ludwig realizes that the Monster is evil and must be...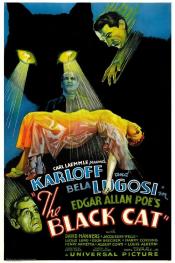 The Black Cat
,
Albert S Rogell
, 1941
Honeymooning in Hungary, Joan and Peter Allison share their train compartment with Dr. Vitus Verdegast, a courtly but tragic man who is returning to the remains of the town he defended before becoming a prisoner of war for fifteen years. When their hotel-bound bus crashes in a mountain storm and Joan is injured, the travellers seek refuge in the home, built fortress-like upon the site of a bloody battlefield, of famed architect Hjalmar Poelzig....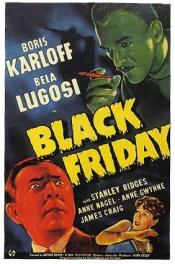 Vendredi 13
,
Arthur Lubin
, 1940
When his friend Professor Kingsley is at deaths door, brain surgeon Dr. Sovac saves his life by means of an illegal operation that transplants part of injured gangster Red Cannon's brain. Unfortunately, the operation has a disastrous Jeckll and Hyde side effect and under certain conditions the persona of Cannon emerges. Sovac soon learns of the duel personality and of half a million dollars the gangster has hidden away. He attempts to find the...
Actor :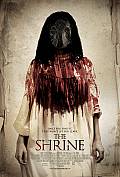 The Shrine
,
Jon Knautz
, 2010
After a young American backpacker goes missing in Europe, a group of journalists link his disappearance to a remote village in Poland called Alvaina. Upon further investigation, the journalists discover that Alvaina has a history of bizarre cult activity revolving around human sacrifice. Hellbent on discovering the truth, they travel to the small village but quickly find themselves pursued by a mysterious group set on killing them. Forced into...