Filmographie de : Ethan Hawke
Actrice / Acteur :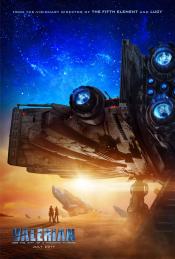 (Valerian and the City of a Thousand Planets), de
Luc Besson
, 2017
In the film, Valerian (Dane DeHaan) and Laureline (Cara Delevingne) are special operatives for the government of the human territories charged with maintaining order throughout the universe. Valerian has more in mind than a professional relationship with his partner- blatantly chasing after her with propositions of romance. But his extensive history with women, and her traditional values, drive Laureline to continuously rebuff him....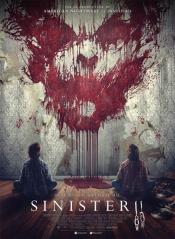 (Sinister 2 ), de
Ciarán Foy
, 2015
In the aftermath of the shocking events in SINISTER, a protective mother and her 9-year-old twin sons find themselves in a rural house marked for death as the evil spirit of Buhguul continues to spread with frightening intensity."...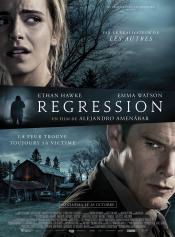 (Regression), de
Alejandro Amenábar
, 2015
A young girl is sexually abused by her father. Thus, begins the disturbing tale of a father and daughter torn apart, thrown into the center of a conspiracy that shocks the nation....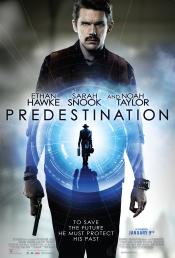 (Predestination), de
Michael Spierig
(as The Spierig Brothers),
Peter Spierig
(as The Spierig Brothers), 2014
The life of a time-traveling Temporal Agent. On his final assignment, he must pursue the one criminal that has eluded him throughout time....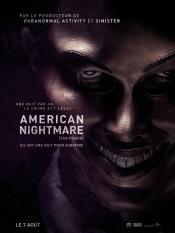 (The Purge), de
James DeMonaco
, 2013
In an America wracked by crime, the government has sanctioned an annual 12-hour period in which any and all criminal activity—including murder—is legal. The police can't be called. Hospitals suspend help. It is one night when the citizenry regulates itself without thought of punishment. On this night plagued by violence and an epidemic of crime, one family wrestles with the decision of who they will become when a stranger comes knocking....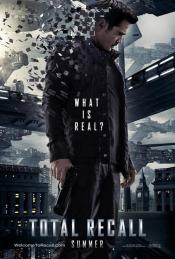 (Total Recall), de
Len Wiseman
, 2012
Total Recall is an action thriller between reality and memory, inspired again by the story "We Can Remember It For You Wholesale" of Phiip K. Dick. Welcome to Rekall, the company that can make your dreams come true memories. For Douglas Quaid (Colin Farrell), an employee of the company, although a lover of his beautiful wife (Kate Beckinsale), the journey of the mind seems to be the ideal remedy to its real-life frustrating memories as a...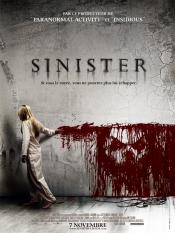 (Sinister ), de
Scott Derrickson
, 2012
Ethan Hawke plays a journalist who travels with his family around the country to investigate gruesome murders he turns into books. After he moves his family into a house where another family was murdered, the journo discovers found footage that unveils horrifying clues beyond what caused the original tragedy....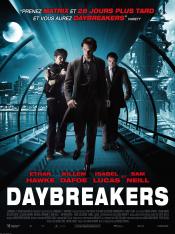 (Daybreakers ), de
Michael Spierig
(as The Spierig Brothers),
Peter Spierig
(as The Spierig Brothers), 2009
The year is 2019. A mysterious plague has swept over the earth, transforming the majority of the world's population into vampires. Humans are now an endangered, second-class species – forced into hiding as they are hunted and farmed for vampire consumption to the brink of extinction. It's all up to Edward Dalton, a vampire researcher who refuses to feed on human blood, to perfect a blood substitute that might sustain vampires and spare the...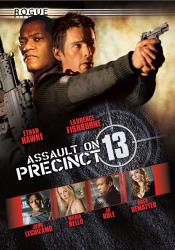 (Assault on Precinct 13), de
Jean-François Richet
, 2005
...
(Gattaca), de
Andrew Niccol
, 1997
...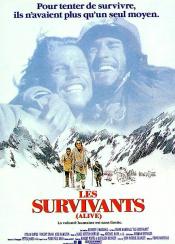 (Alive), de
Frank Marshall
, 1993
The amazing, true story of a Uruguayan rugby team's plane that crashed in the middle of the Andes mountains, and their immense will to survive and pull through alive, forced to do anything and everything they could to stay alive on meager rations and through the freezing cold. The only thing the team has riding on after losing so many of their good friends and family members is the slim chance of making it through alive and their faithfulness to...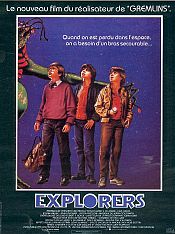 (Explorers ), de
Joe Dante
, 1985
Ben Crandall, an alien-obsessed kid, dreams one night of a circuit board. Drawing out the circuit, he and his friends Wolfgang and Darren set it up, and discover they have been given the basis for a starship. Setting off in the ThunderRoad, as they name their ship, they find the aliens Ben hopes they would find... but are they what they seem?...