Filmography from : Felissa Rose
Actor :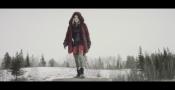 Extremity
,
Anthony DiBlasi
, 2018
Allison, a young woman with a severely troubled past who signs up for an extreme haunt called Perdition. She believes that putting herself through Perdition's nightmarish trials will help her exorcise her internal traumas, but has no way of knowing just how shocking her ordeal will be-or what dark secrets buried in her psyche will emerge....
Victor Crowley
,
Adam Green
, 2017
Ten years after the events of the original movie, Victor Crowley is mistakenly resurrected and proceeds to kill once more....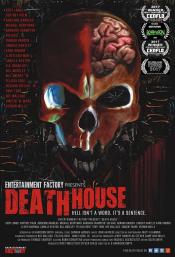 Death House
,
B Harrison Smith
, 2017
During an exclusive tour, a power breakdown inside a secret prison known as the Death House sends two agents fighting through a labyrinth of horrors while being pursued by a ruthless army of roaming inmates. As they fight to escape, the agents push toward the lowest depths of the facility where they learn a supernatural group of evil beings is their only chance for survival....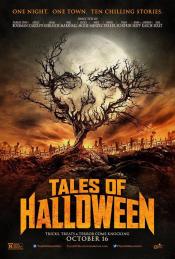 Tales of Halloween
,
Darren Lynn Bousman
(segment 'The Night Billy Raised Hell'),
Axelle Carolyn
(segment 'Grim Grinning Ghost'),
Adam Gierasch
(segment 'Trick'),
Andrew Kasch
(segment 'This Means War'),
Neil Marshall
(segment 'Bad Seed'),
Lucky McKee
(segment 'Ding Dong'),
Mike Mendez
(segment 'Friday the 31st'),
Dave Parker
(segment 'Sweet Tooth') (as David Parker),
Ryan Schifrin
(segment 'The Ransom of Rusty Rex'),
John Skipp
(segment 'This Means War'),
Paul Solet
(segment 'The Weakthe Wicked'), 2015
Ten stories are woven together by their shared theme of Halloween night in an American suburb, where ghouls, imps, aliens and axe murderers appear for one night only to terrorize unsuspecting residents....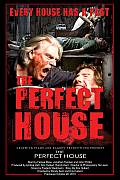 The Perfect House
,
Kris Hulbert
(co-director),
Randy Kent
(co-director), 2013
...

Poe
,
Francis Xavier
, 2012
The film follows formerly acquitted and rehabilitated criminal Dr. Andrew Casey (David Fine), who relocates to Los Angeles under the alias Jack Conway, aka 'The Chef'. Conway and his butler, Mr. Peeples (Mike Iorio), establish a respected soup kitchen/charity, 'The Help Feeding Foundation', which lures the likes of actresses and models under false pretense. The women are in fact obtained to satisfy Casey/Conway's culinary tastes. He handpicks...
Slice and Dice: The Slasher Film Forever
,
Calum Waddell
, 2012
A celebration of slasher cinema - from PSYCHO to the present day, with a focus on highlighting many of the genre's forgotten cult classics, deconstructing how to survive a slice and dice movie and meditating upon why it is almost always a final girl and rarely a final guy... this is a documentary which is designed for both the biggest fan of "mad maniac" movies and the person who may only have seen HALLOWEEN and SCREAM. Either way, this is a...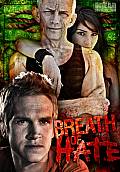 Breath of Hate
,
Sean Cain
, 2011
...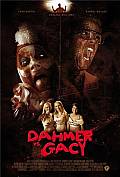 Dahmer vs. Gacy
,
Ford Austin
, 2010
...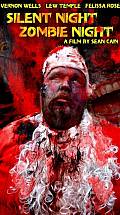 Silent Night, Zombie Night
,
Sean Cain
, 2009
A week before Christmas a viral outbreak turns the citizens of Los Angeles into the feral undead. On the brink of breaking up with both his wife and partner, L.A.P.D. officer Frank Talbot finds himself trapped in a apartment with them. As death closes in they try not only to survive, but work around the fact both men love the same woman....
Caesar and Otto's Summer Camp Massacre
,
Dave Campfield
, 2009
Caesar, an effete tough guy and his slovenly half brother, Otto, have signed up as summer camp counselors. But when the mysterious Carrie shows up, the other counselors start disappearing one by one....
Return to Sleepaway Camp
,
Robert Hiltzik
, 2008
...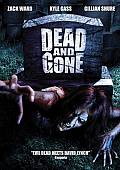 Dead and Gone
,
Yossi Sasson
, 2008
Wade struggling actor and trophy husband kidnaps his comatose wife Frankie ex-Hollywood studio exec from the hospital and takes her to an isolated cabin in the Nevada mountains. This cabin is Jack's only asset which he won in a poker game.. The same place where a man murdered his entire family decades earlier. Jack plots to kill Frankie in order to collect on her life insurance. Jack becomes delusional and has visions of the rude and crude...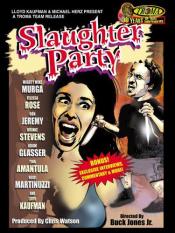 Slaughter Party
,
Fred Rosenberg
(as Buck Jones Jr), 2006
...
Under Surveillance
,
Dave Campfield
, 2006
...
Evil Ever After
,
Brad Paulson
, 2006
...
Satan's Playground
,
Dante Tomaselli
, 2006
...
Dead Things
,
DT Carney
, 2005
...
Corpses Are Forever
,
Jose Prendes
, 2004
...
Nikos the Impaler
,
Andreas Schnaas
, 2003
...
Zombiegeddon
,
Chris Watson
, 2003
...
Something to Scream About
,
Jason Paul Collum
, 2003
...
Sleepaway Camp IV: The Survivor
,
Jim Markovic
, 1992
...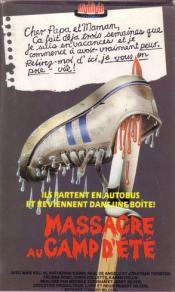 Sleepaway Camp
,
Robert Hiltzik
, 1983
...