Filmography from : G Patrick Currie
Actor :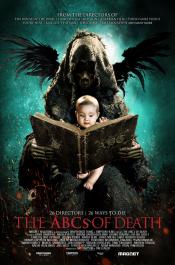 The ABCs of Death
,
Kaare Andrews
(segment 'V is for Vagitus'),
Angela Bettis
(segment 'E is for Exterminate'),
Hélène Cattet
(segment 'O is for Orgasm'),
Ernesto Díaz Espinoza
(segment 'C is for Cycle'),
Jason Eisener
(segment 'Y Is for Youngbuck'),
Bruno Forzani
(segment 'O is for Orgasm'),
Adrián García Bogliano
(segment 'B Is for Bigfoot'),
Xavier Gens
(segment 'X Is for XXL'),
Jorge Michel Grau
(segment 'I is for Ingrown'),
Lee Hardcastle
(segment 'T Is for Toilet'),
Noboru Iguchi
(segment 'F is for Fart'),
Thomas Cappelen Malling
(segment 'H is for Hydro-Electric Diffusion'),
Anders Morgenthaler
(segment 'K is for Klutz'),
Yoshihiro Nishimura
(segment 'Z is for Zetsumetsu'),
Banjong Pisanthanakun
(segment 'N is for Nuptials'),
Simon Rumley
(segment 'P Is for Pressure'),
Marcel Sarmiento
(segment 'D Is for Dogfight'),
Jon Schnepp
(segment 'W is for WTF?'),
Srdjan Spasojevic
(segment 'R Is for Removed'),
Timo Tjahjanto
(segment 'L is for Libido'),
Andrew Traucki
(segment 'G is for Gravity'),
Nacho Vigalondo
(segment 'A Is for Apocalypse'),
Jake West
(segment 'S is for Speed'),
Ti West
(segment 'M Is for Miscarriage'),
Ben Wheatley
(segment 'U Is for Unearthed'),
Adam Wingard
(segment 'Q Is for Quack'),
Yudai Yamaguchi
(segment 'J is for Jidai-geki'), 2012
A 26-chapter anthology that showcases death in all its vicious wonder and brutal beauty....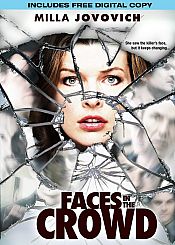 Faces in the Crowd
,
Julien Magnat
, 2011
A serial killer has been terrorizing the city. An innocent bystander witnesses his latest attack, but while fleeing, she falls from a bridge and is knocked unconscious. When she awakes in the hospital, she can't recognize family, her boyfriend, or even her own face in the mirror. She is diagnosed with prosopagnosia, or 'face blindness'. This is a real neurological disorder, like dyslexia but with faces, caused by a lesion of the temporal lobe,...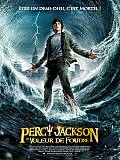 Percy Jackson & the Olympians: The Lightning Thief
,
Chris Columbus
, 2010
It's the 21st century, but the gods of Mount Olympus and assorted monsters have walked out of the pages of high school student Percy Jackson's Greek mythology texts and into his life. And they're not happy: Zeus' lightning bolt has been stolen, and Percy is the prime suspect. Even more troubling is the sudden disappearance of Percy's mother. As Percy finds himself caught between angry and battling gods, he and his friends embark on a...
Battlestar Galactica
,
Michael Rymer
(22 episodes, 2004-2009),
Michael Nankin
(8 episodes, 2005-2009),
Rod Hardy
(6 episodes, 2004-2008),
Sergio Mimica-Gezzan
(6 episodes, 2004-2006),
Robert M Young
(5 episodes, 2004-2009),
Edward James Olmos
(4 episodes, 2004-2009),
Jeff Woolnough
(3 episodes, 2005-2006),
Wayne Rose
(3 episodes, 2007-2009),
Allan Kroeker
(2 episodes, 2004-2005),
Félix Enríquez Alcalá
(2 episodes, 2006),
Marita Grabiak
(1 episode, 2004),
Brad Turner
(1 episode, 2004),
Jonas Pate
(1 episode, 2005),
Jean de Segonzac
(1 episode, 2006),
Bill Eagles
(1 episode, 2006),
James Head
(1 episode, 2006),
Reynaldo Villalobos
(1 episode, 2006),
Paul A Edwards
(1 episode, 2008),
Anthony Hemingway
(1 episode, 2008),
John Dahl
(1 episode, 2009),
Gwyneth Horder-Payton
(1 episode, 2009),
Ronald D Moore
(1 episode, 2009), 2009
After losing the war against the Cylon robots, the Battlestar Galactica crew speed toward the fabled 13th colony, Earth. Galactica Commander Adama and President Laura Roslin face waning supplies, crushed morale, ... and the credible threat Cylons aboard the ship. ...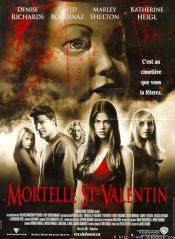 Valentine
,
Jamie Blanks
, 2001
Four Friends start to receive morbid valentine day cards. Someone out there is stalking them....someone they all spurned when they were younger. And Valentines Day 2001 is the Day she/he gets their revenge....