Filmography from : Garrett Fort
Writer :
Dracula's Daughter
,
Lambert Hillyer
, 1936
Hungarian countess Marya Zaleska seeks the aid of a noted psychiatrist, in hopes of freeing herself of a mysterious evil influence. ...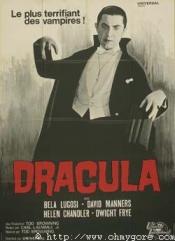 Dracula
,
Tod Browning
,
Karl Freund
(uncredited), 1931
After a harrowing ride through the Carpathian mountains in eastern Europe, Renfield enters castle Dracula to finalize the transferral of Carfax Abbey in London to Count Dracula, who is in actuality a vampire. Renfield is drugged by the eerily hypnotic count, and turned into one of his thralls, protecting him during his sea voyage to London. After sucking the blood and turning the young Lucy Weston into a vampire, Dracula turns his attention to...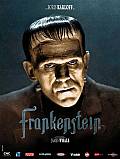 Frankenstein
,
James Whale
, 1931
Dr. Henry Frankenstein (Colin Clive) wants to build a man in his own image, using the body of a dead man. He and his assistent Fritz (Dwight Frye) dig up a freshly burried coffin and steal the body. When they realize the head and the brains of the body are severely damaged, they decide to steal a brain from Dr. Frankensteins former teacher Dr. Waldman (Edward van Sloan). When Fritz accidentely drops the glass jar with the label "good brain" on...
Drácula
,
George Melford
,
Enrique Tovar Ávalos
(uncredited), 1931
At midnight on Walpurgis Night, an English clerk, Renfield, arrives at Count Dracula's castle in the Carpathian Mountains. After signing papers to take over a ruined abbey near London, Dracula drives Renfield mad and commands obedience. Renfield escorts the boxed count on a death ship to London. From there, the Count is introduced into the society of his neighbor, Dr. Seward, who runs an asylum. Dracula makes short work of family friend, Lucia...
Outside the Law
,
Tod Browning
, 1930
Fingers is planning a half-million-dollar bank robbery in gang boss Cobra Collins' territory. Fingers' moll Connie tries to bluff Cobra into thinking the hit won't be for another week when the call comes through saying it's now....